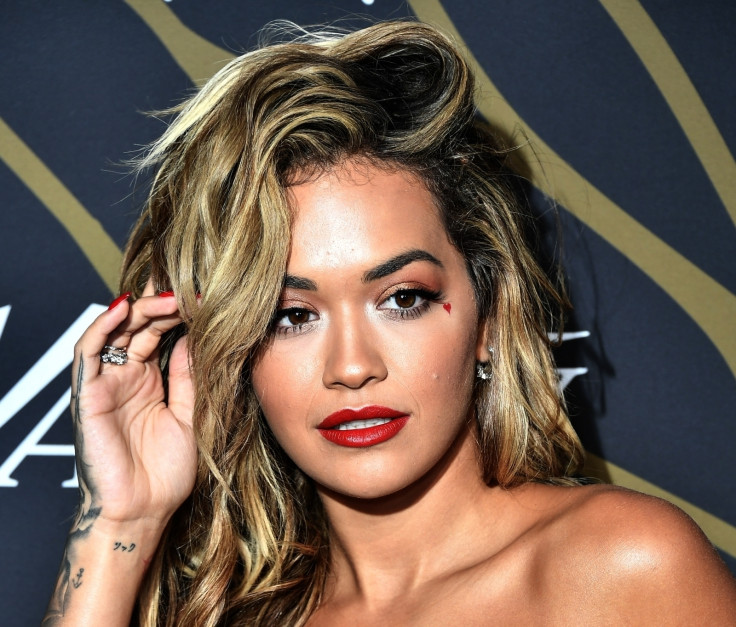 Rita Ora has once again set hearts racing with yet another eye-popping snap that she has shared on social media.
Wearing a cleavage-baring slip-on dress, which she paired with a satin robe, the Your Song singer is seen exuding plenty of sex appeal while flaunting her jaw-dropping figure for the camera. The British pop star accentuated her look by wearing bright red lipstick and a necklace, while letting her cropped curly hair loose.
"A little out - take story thanks again @voguemagazine @voguebeauty and @lucasflorespiran having fun in my hotel room ," the 26-year-old songstress wrote alongside the photo she shared with her fans on Instagram.
The snap has already garnered more than 165,000 likes, with many of her fans calling her "gorgeous" and "stunning".
"QUEEN! I love you Rita! ," a fan commented.
Another fan added, "Beautiful Rita!l don't want to sing sad songs anymore. Just love songs."
Some of her fans even compared Ora with Jennifer Lopez, Whitney Houston and Marilyn Monroe because of her hairdo.
"Wow I thought you were Jlo at first, you could both be sister's," a fan said.
Another added, "You look a bit like Jennifer Lopez in these pics which aint a bad thing @ritaora."
"Looking like Marilyn Monroe," a fan said and another added, "These photos have an air of Whitney Houston in her prime about them. You are both 2 stunning talented ladies."
Ora earlier shared a couple of snaps after attending the GQ Men Of The Year Awards 2017, which was held at the Tate Modern in London on Tuesday (5 September).
In one of the images, she is seen posing with Idris Elba. "Happy birthday you glorious human @idriselba Us last night just before my hangover kicked in," she wrote alongside the photo she shared on the photo-sharing application.
Next, she is seen exposing a bit too much skin in a black jacket, which she paired with a black hat and black trousers that had slits from the thighs to the ankles. "Last night ," she wrote in the caption.