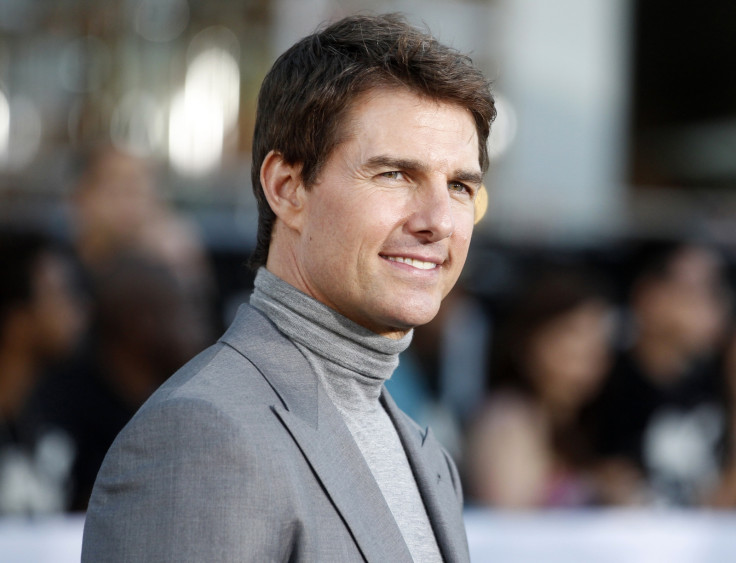 Days after Katie Holmes and Jamie Foxx confirmed their romance by stepping out as a couple in public, Tom Cruise is said to be feeling "betrayed" by his former wife's secret relationship with the Django star.
According to HollywoodLife, the Mission: Impossible star isn't thrilled about his former friend dating his ex-wife. Cruise is "shocked and upset" with Holmes dating someone who he once considered a friend even though he knew about their romance since 2013 — a year after the former couple ended their marriage.
"Tom has known about Katie and Jamie's secret relationship since the beginning and it has always bothered him that they were hooking up. While Katie and Jamie did their best to keep things a secret from the world, Tom is too well-connected and found out about them shortly after their romance began," a source told the celebrity gossip website.
"Tom is shocked and upset that Katie is dating a co-star he once considered a close friend. He feels betrayed by both of them," the source added.
Holmes and Foxx, who were pictured holding hands and frolicking on a beach in Malibu over Labor Day weekend, first met each other at a Hamptons gala in August 2013.
It has been alleged that Holmes and Foxx took steps to keep their relationship a secret because Cruise allegedly included a clause in her 2012 divorce settlement banning her from publicly dating for five years.
A source previously told the gossip site that Holmes and Foxx share the "most special" relationship.
"They've had a roller coaster relationship, but they keep coming back for more. It's the most special romantic relationship Katie's ever had," the source had said.
Holmes shares 11-year-old daughter Suri with Cruise, while Foxx has two daughters named Corinne Bishop and Annalise.