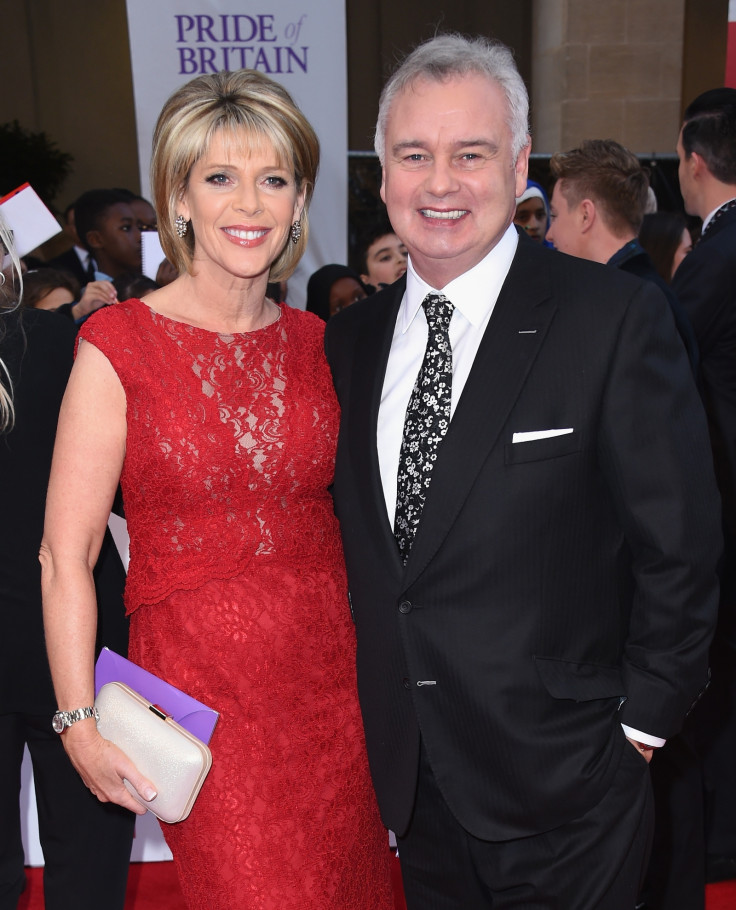 Eamonn Holmes has resigned from his post as anchor of Sky News's breakfast show, Sunrise, after 11 years.
The television personality – who also hosts This Morning on ITV alongside his wife, Ruth Langsford – announced the news via his Twitter profile this morning, claiming he wanted to "let you be the first to know ".
He stated: "Morning Twitter Folks..... bit of a change about to happen in my life. I'd like to share it with you and let you be the first to know at 9am."
Shortly after, Holmes, 56, posted another tweet. He said: "Breaking news... this time it is about me" along with a link to his Facebook page with a long statement regarding his departure from Sky.
In the Facebook message, Holmes referred to his anchoring position on Sky as "the stuff of boyhood dreams", before adding: "Forty five years plus on I have other dreams, and to achieve them I realise that unfortunately I need to step away from the daily studio commitment for a while."
Later on in the post, he admitted to feeling sad about leaving. He continued: "I cannot stress how hard it is saying goodbye to such a programme and the friends and colleagues who I have met over the years because of it – but nothing stays the same – nor should it."
The announcement sparked much support from his loyal fans, with one person writing: "Sky News will not be the same without you Mr Holmes – let alone the early mornings will not be the same – all the BEST with all your new ventures in the future – thanks for making the mornings so informative."
Another added: "Fair play to Eamonn Holmes I loved watching SKY News anchored by you. Now I will be early for work. Good luck with all your adventures."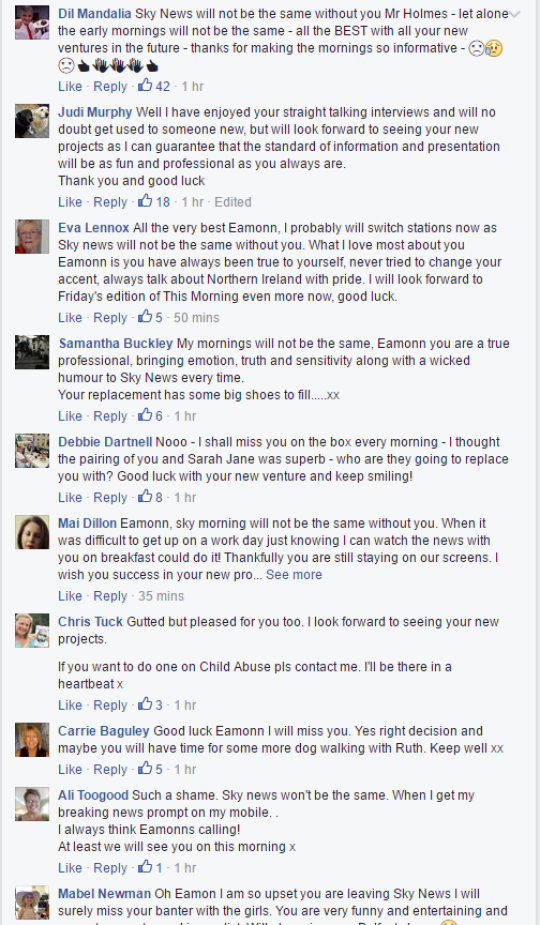 Many viewers commented on missing Holmes' unique humour when he leaves, with another user writing: "I followed you from ITV to Sky and mornings won't be the same without your humour, wit and probing interviews, but nothing stays the same forever and change is good for us all so all the very best for whatever path life takes you, the wee boy from Belfast done good. God bless. X"
It won't be the last we'll see of Holmes, who will continue to present This Morning along with Channel 5's celebrity panel show It's Not Me, It's You.