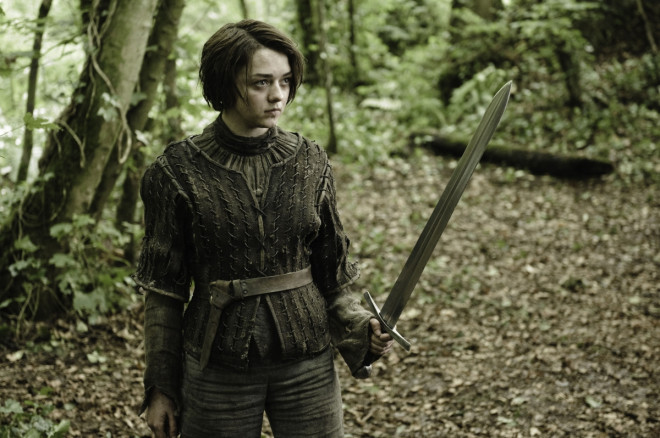 The eagerly-awaited Game of Thrones Season 4 premiere episode aired on 6 April 6 and received a massive response. Streaming service HBO Go crashed during the episode premiere.
Critics and viewers are raving about the new episode 'Two Swords,' which seems to have set the stage for what lies ahead.
Arya Stark is clearly emerging as a force to be reckoned with. One can foresee her as the frontrunner in the Stark's revenge battle.
Fans and viewers took to social media to share their verdict on GoT Season 4 premiere episode. Here's a roundup:
The first episode set the stage really well for the rest of the season, I'm so pumped. #gameofthrones

— maddie whitehead (@maddie_wh) April 7, 2014
That last scene is great not just because Hound+Arya=awesome, but for how it shows what the war (& Lannisters) have done to Westeros #GoT — James Poniewozik (@poniewozik) April 7, 2014
Sad #Sansa is sad. Sad even by Sansa standards, which are super high. Sad, sad Sansa. #GoTSeason4

— Dana Love (@DanaFLove) April 7, 2014
Arya wasn't born a sociopath but it seems as though she's turning into one. Magnificent transformation. #GoTSeason4 — HoldenKushner (@Holdenradio) April 7, 2014
Excellent premiere for #GameOfThrones "you really going to die over some chickens?" "Someone is." Ahaha

— Josh Eberley (@JoshEberley) April 7, 2014
This episode has got me even more excited. I WANT more... I NEED more. #GameOfThrones — Jon Snow (@JonSnowBastrd) April 7, 2014
Arya stark is going to be like Joan of arc . Mark my words #gameofthrones

— Sevetri Wilson (@sevetriwilson) April 7, 2014
Game of Thrones Season 4 Episode 2, The Lion and the Rose, airs on April 13, 2014. Watch the promo below: