Far-right extremists join taxi drivers in violent Rome anti-Uber protests
Four people were arrested following confrontations with the police.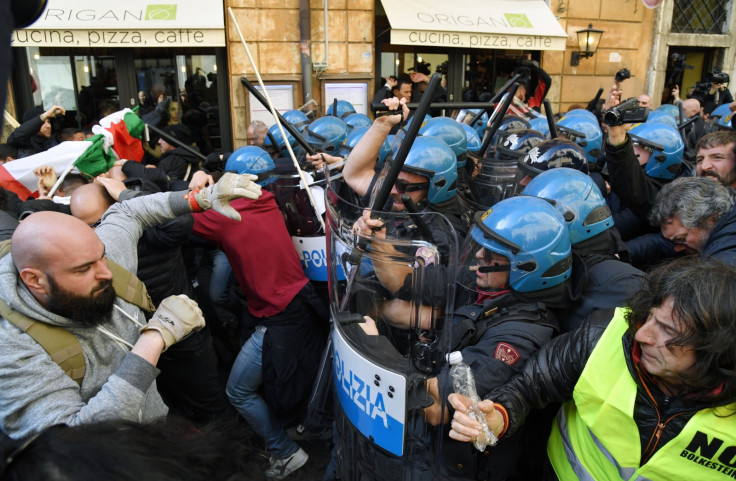 Taxi drivers in Rome clashed with police in their sixth day of a strike to protest at a government decision to delay the regulation of car hire and car-sharing services.
Four officers were injured in the clashes and four people were detained, including two members of the far-right group Forza Nuova, the Italian news agency Ansa reported. Two people were taken to hospital with head wounds.
The protests were happening in several Italian cities including Milan, Turin and Naples. but the most violent episodes occurred in Rome, where hundreds of taxi drivers arrived from other parts of the country.
The government justifies its decision to suspend until the end of 2017 the introduction of norms to control car hire and car-share services like Uber to conduct further investigation.
Taxi drivers say the rules expose them to unfair competition from these services, because Uber drivers do not have a fixed tariff and they can purchase cheaper licences in smaller towns but use them to work in cities.
They were joined by street sellers, who were protesting against a EU directive liberalising licensing for their profession included in the government's legislation, as well as by far-right extremists. A group of protesters lit up flares and small explosive devices outside of the Ministry of Transport, where the negotiations between the government and taxi drivers representatives were taking place. Outside Parliament people threw bottles, smashed shop windows and threw eggs at Uber and rental car drivers.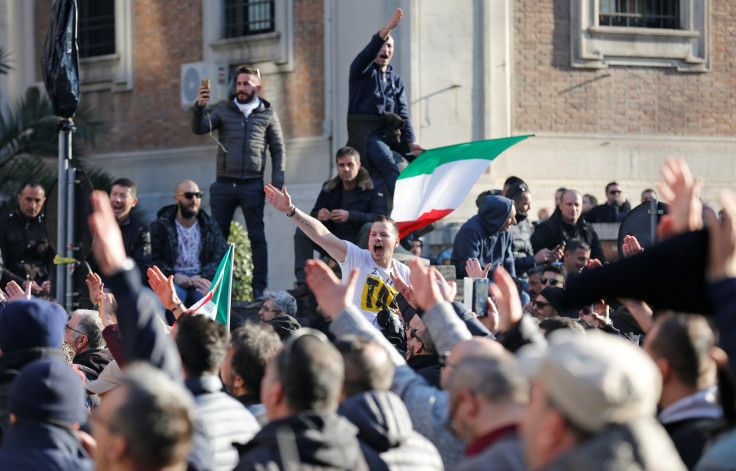 Rome mayor Virginia Raggi, who is currently facing a corruption scandal, expressed her solidarity with the taxi drivers, but condemned the violence. "Demonstrating is a right, using violence is unacceptable. We're behind those who protest in a civil way. We condemn firmly those who use violence," she wrote in a tweet.
A deal was eventually reached late in the evening. The government promised to introduce the regulation in a month's time, under the condition that the strike ended immediately. Transportation in Rome will continue to be chaotic as the city faces a four-hour public transport strike on 22 February and a 24-hour one on 24 February.
© Copyright IBTimes 2023. All rights reserved.