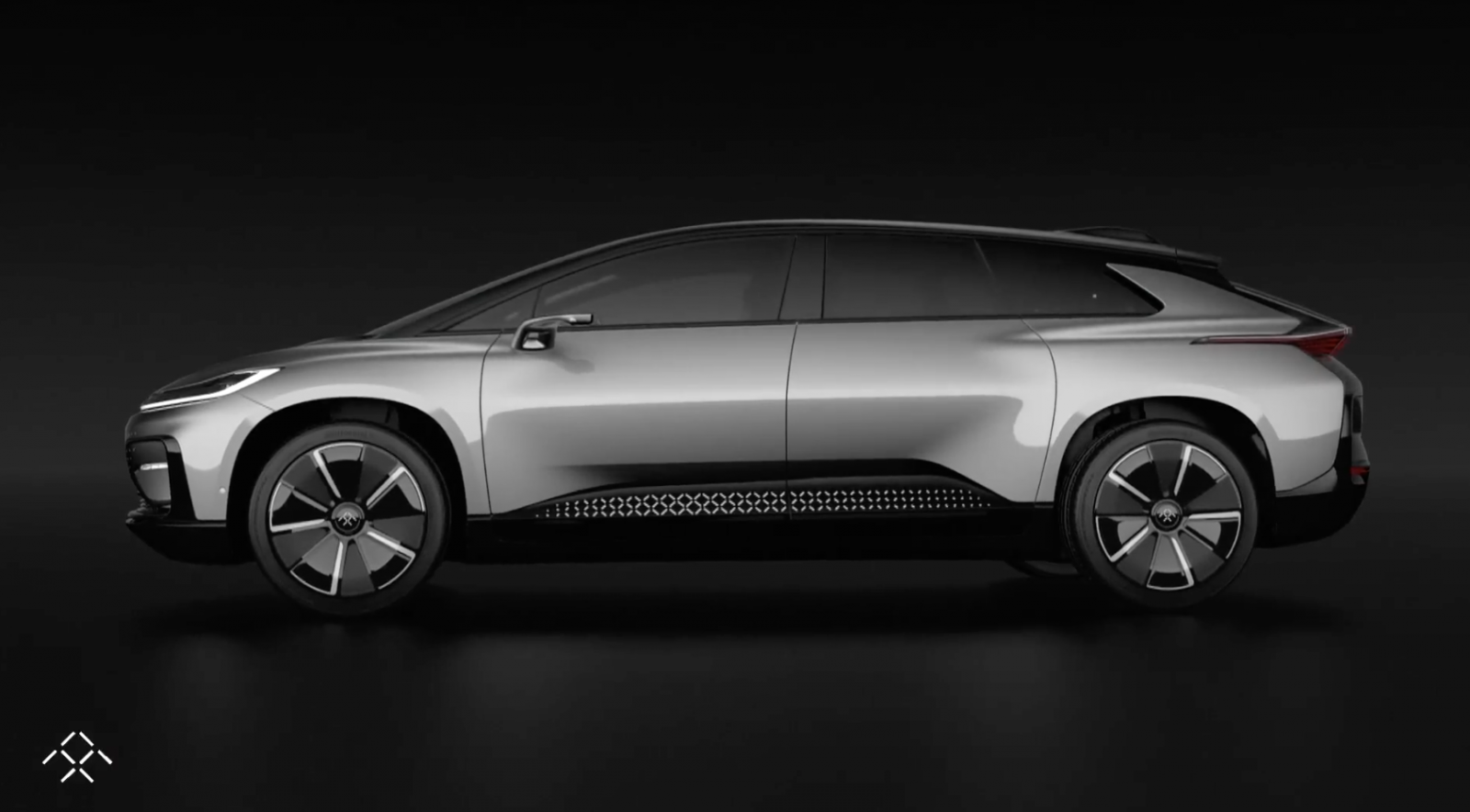 Just as Faraday Future appeared to be getting back on track, the elusive electric car startup has been hit with another lawsuit. A visual effects company is suing the nascent Tesla rival for $1.8m (£1.4m) over outstanding payments for an unreleased "3D presentation" reportedly intended to generate a buzz for its upcoming FF91 hypercar showcased at CES 2017.
The lawsuit was filed by The Mill Group which the China-backed carmaker tasked with producing a glorified 3D presentation using "virtual reality, augmented reality, and holographic components, to promote the January 2017 launch of a new electric vehicle deployed by Faraday".
The virtual teaser was intended only for "bigwigs or celebrity-type people", an unnamed source told Jalopnik, but after an alleged lack of payment, The Mill Group pulled the plug on the virtual tour. "Without the money, they had to stop," said the source.
According to the complaint, Faraday contacted The Mill Group to discuss the project in August 2016. The studio returned with a production estimate a few weeks later, with Faraday agreeing to pay just shy of $2m ($1,822,750 in total) in three installments.
The legal documentation claims that "Faraday has repeatedly acknowledged that it accepts the sums owing to The Mill and its intention to pay", but has only stumped up $20,000 despite repeated requests for payment. Faraday declined to comment publicly or privately to Jalopnik regarding the litigation.
The lawsuit - which was filed on 13 January in Los Angeles - follows several years of intense scrutiny about the mysterious start-up, with litigation, reports of disgruntled staff and botched public presentations all overshadowing the startup's lofty ambitions and its vision for electric, autonomous cars.
A year after Faraday debuted a non-functioning, "Batmobile" prototype at CES 2016, the all-electric FF91 graced the Las Vegas stage in January. Announced for pre-order with a $5,000 (£4,000) deposit, the "world's first truly connected car" raised a few eyebrows among concerned critics after it failed to move more than a few feet during its potentially make-or-break reveal.
However, before the FF91 could even show its chassis and the latest court battle, Faraday already found itself dealing with the sharp end of multiple lawsuits for unpaid bills. Faraday also saw its grand plans for a Gigafactory-beating $1.3bn car factory in north Las Vegas, Nevada, unceremoniously grind to a halt in late 2016, with construction firm Aecom citing $21m in unpaid fees.
Concerns around the company's finances - echoed by industry insiders and disgruntled ex-employees - have led to speculation that the FF91 six-figure hypercar will never hit the production line, with Faraday's billionaire backer Jia Yueting, possibly looking at his other Chinese electric car startup LeEco as a sounder investment for the ongoing electric car wars currently led by Tesla and its entrepreneurial co-founder, Elon Musk.