Wasn't Faraday Future meant to be a company focused on creating an autonomous Uber system for overcoming the issues of jammed city streets and climate change? That's what I asked myself the moment a source confirmed to me that leaked images of what can only be described as an electric Batmobile were indeed what FF had to show at CES.
I've been following FF for many months, digging through LinkedIn to discover it had hired some automotive heavyweights, having off-the-record chats about what it has and hasn't done so far, and being genuinely excited to see a more advanced Tesla rival enter the electronic, autonomous fray. I'd expected a company ready to develop a system where customers hail autonomous cars - basically Uber without the driver.
The company said recently it would "launch with fully-electric vehicles that will offer smart and seamless connectivity to the outside world...we are also developing other aspects of the automotive and technology industries, including unique ownership models, in-vehicle content and autonomous driving."
And then...a Batmobile?
But then a Batmobile appeared on stage at CES in Las Vegas. A Batmobile which reportedly has 1,000 horsepower, a 200mph top speed and an ability to hit 60mph in just two seconds. This is a hypercar, but not one which will ever be sold, or even driven. The FFZero1 is only a model to create headlines.
That is still mostly fair game; while Samsung and Apple don't produce transparent, levitating, nuclear powered smartphone concepts which will never go on sale, car makers have done the equivalent for years. Most annual car shows feature daft prototypes of which only the wing mirrors and wheel nuts will ever make it to your local showroom.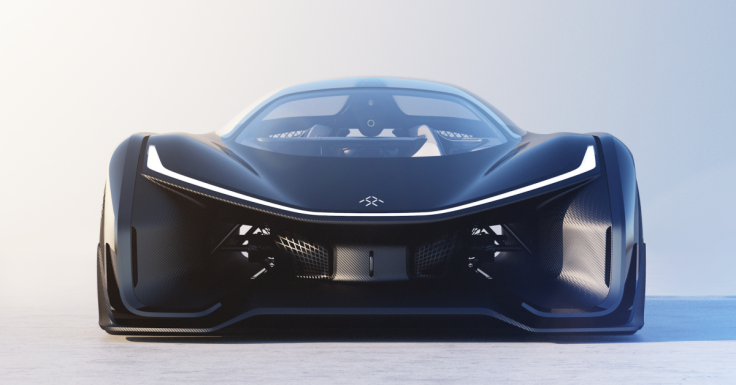 But Faraday Future should have been different.
It had the chance to formally announce an entirely new form of motoring. Apple and Google are hinting at it - so too are Tesla and General Motors - but FF could have been the first to outline a genuine plan to produce a fleet of entirely autonomous cars which you use and pay for, but do not own. It might be a decade or three away, but such a service is undeniably the future for congested cities full of people who would rather play Candy Crush or work on a Powerpoint than actually drive. FF could have been first, but instead it built a Bugatti rivalling Batmobile with no purpose other than to create a brief stir.
I'm a huge petrolhead and, granted, the FFZero1 looks spectacular, but this move has left me disappointed. Yes, I'd rather drive myself - and change gears myself too, with a stick and a clutch pedal, for that matter - but for when the traffic is awful and it's dark and raining and you just got off a delayed 12 hour flight and want to go home, the car FF could have announced - the one it said it was working on - would be absolutely perfect.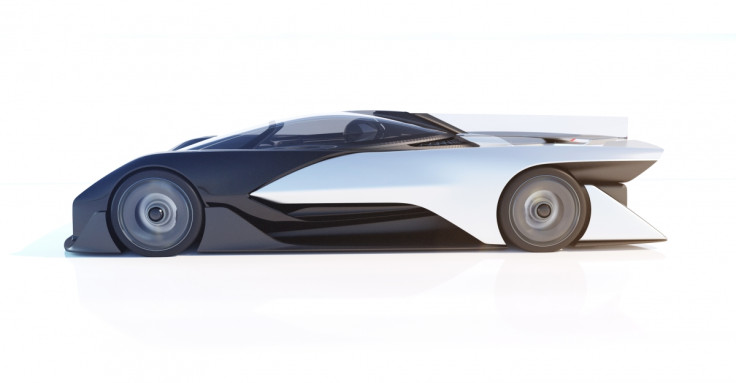 My source says the FFZero1 will never actually be produced, and FF itself says it is working on an autonomous car platform, not just a daft 1,000-horsepower hypercar. So why the Batmobile? Sure it created headlines, but this feels like Toyota showing off a hydrogen powered spaceship capable of reaching Mars, when all it had to do was announce the new Prius.
FF's first actual car won't look anything like the FFZero1 - for starters, no one wants a hypercar which can drive itself - so why bother? The original renders produced by FF (which were entirely made up and bare no resemblance to anything it has made so far) were much closer to what it should be aiming for.
I still have hope in FF and I'm still keenly interested in what the company is doing. It has an autonomous car platform, engineers who know what they're doing, a billion-dollar US manufacturing facility and billions more waiting to be pumped in. I just hope the Batmobile wasn't designed by a startup which wants to be bought out. I hope this was a cheap headline grabber, to be forgotten about once the truly revolutionary cars from FF actually arrive.
I'm a big fan, Faraday, but please produce something more important than Bruce Wayne's next ride.
Read all the CES 2016 news on the IBTimes UK hub