Farrah Abraham lashes out at MTV producer over adult videos in Teen Mom OG promo: 'F*****g shoot me'
"Who are you to tell someone to choose one thing? F*****g shoot me for being who I am!" Abraham says in new promo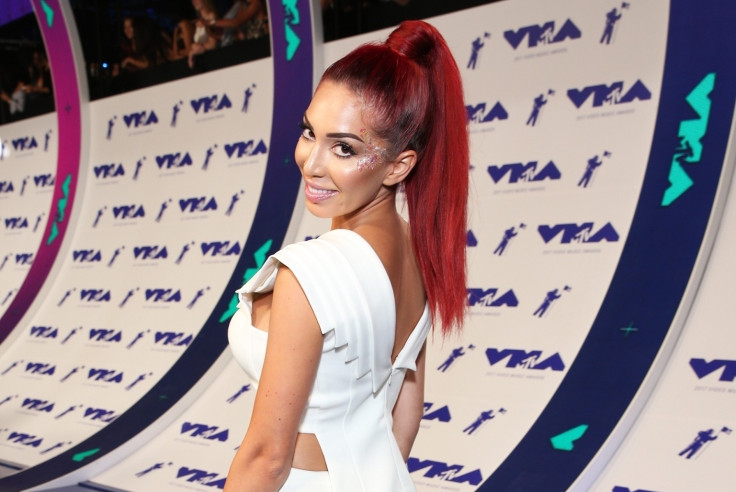 MTV has released a new promo for Teen Mom OG season 7, featuring all the ladies, but the highlight was Farrah Abraham lashing out at an MTV producer over her adult film videos.
As it turns out in the promo, the reality star's days on the MTV series are numbered as she faces a choice between pursuing her career as an adult video performer or continuing to film for Teen Mom OG.
In a sit-down conversation with an MTV producer, Abraham is told, "If you choose to work in the adult industry, we can't continue to film you." The mum of one didn't take the news well and fired back saying, "Who are you to tell someone to choose one thing? F*****g shoot me for being who I am!"
Back in October, Abraham had unleashed a rant on social media, wherein she claimed she had been fired by Viacom (MTV's parent company) for being in the adult entertainment industry. This came after Abraham made two appearances on the adult webcam site Camsoda.
She wrote on Facebook, "Even though #Viacom fired me today they couldn't help but to exploit myself & my daughter for their promotional gain- Viacom let me go because as a Business Mogul I act like an adult and part take in adult promotions and activities that other adults do for FREE or in private!"
She continued, "Even though I have successfully been to gentlemen's clubs appearances they filmed and Viacom filmed me at the AVN's & Viacom shows and glorifies showing couples having sex on their network but as stated today 'my brands press outshines the Teen mom Viacom press'."
She called out to the show's producer, Morgan J. Freeman, as well as his 11th St. Productions company and others associated with the show for allegedly being "unprofessional, fake, women hater, press hungry," and called them a slew of other names, and accused them of "taking advantage" of her.
"My daughter, my family, myself, have all suffered from the contrived, malicious hate crime against me. God is great as I have rose above and am a success beyond all of these setbacks! I look forward to sharing more in my first #BussinessBook" Abraham concluded her post.
Meanwhile, she later backtracked on her comment and claimed she was only "fake fired" for the sake of the show drama. She wrote in November, "Viacom Legal Confirms I have not been fired, I have not breached my contract. Why has filming stopped?!"