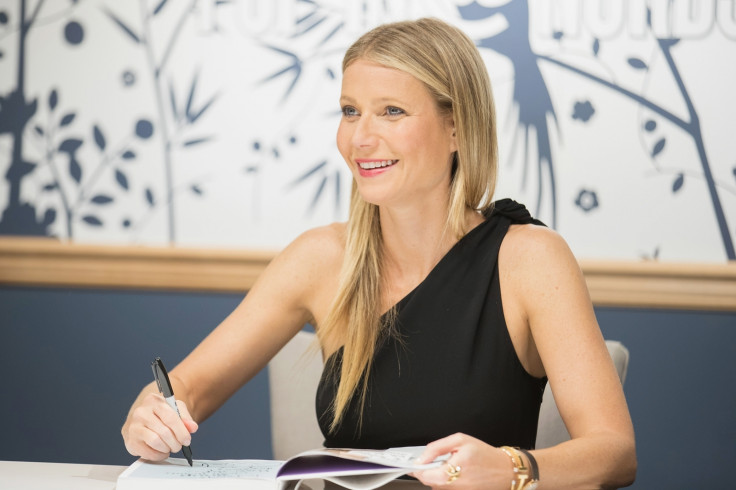 Gwyneth Paltrow's ex-husband Chris Martin and her current boyfriend Brad Falchuk are buddies. The Iron Man actress took to social media to share a photo of her "Modern Family" as her ex-Martin is seen grabbing a Sunday brunch with Falchuk.
In the photo, both Coldplay frontman and the Glee producer are seen wearing matching grey t-shirts and are smiling, as Paltrow captioned the photo saying, "Sunday brunch #modernfamily."
Paltrow's 3.7 million followers are in awe of her "modern family". One user commented wrote "maturity" in the comments section, while another noted, "This is so adorable ❤️ but omg Chris. I love him so much."
Calling this photo a snapshot of real life a social media user wrote, "If it has not yet been said, you and these two wonderful men are giving your children and all loved ones an incredible gift. This photo is a snapshot of real life, real love, true kindness. ❤️ All the best Paltrow Martin Falchuk family."
The Shakespeare In Love actress was married to Martin for 10 years before the two split in 2014. The exes have remained amicable after the split and they co-parent their two children together, 13-year-old daughter Apple and 11-year-old son Moses.
The Goop founder dished about her relationship with ex-Martin to In Style Magazine back in December 2016. She said, "To this day, Chris would take a bullet for me. Even though I'm not his wife. I honestly think Chris and I have contributed something positive to the culture of divorce." She added: "He's at my house every single day. We have our own lives but we still have our family life."
Paltrow met Falchuk back in 2014 on the set of Glee, when Paltrow guest starred as substitute teacher Holly Holliday. Multiples sites have reported that the couple is engaged for over a year now.
A source told Us Weekly, "They both knew it would happen, but it wasn't a big thing to them because they were both in long marriages before. There wasn't a rush." The couple has already taken engagement photos, according to the insider, the actress "is waiting to announce it on her website."