Big Bang Theory fans swoon over Kaley Cuoco's cute snap with baby: 'You would be a great mom'
"So when are you going to make a little Carl?" asked a follower of Cuoco on Instagram.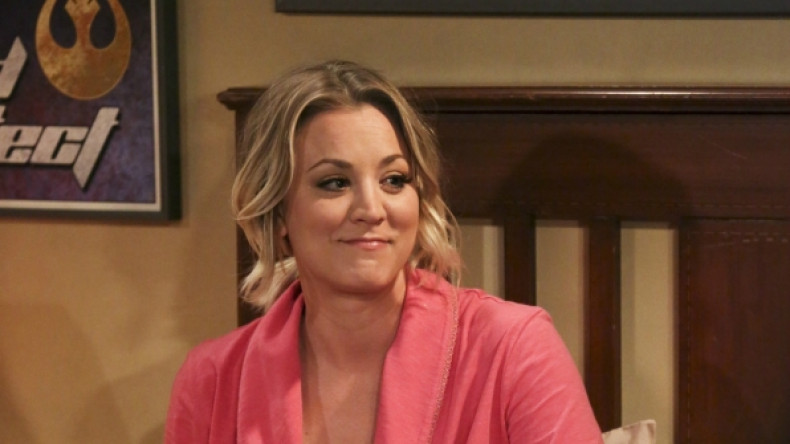 Kaley Cuoco will make a great mum someday. This is what the fans of The Big Bang Theory star are saying on Instagram after the blonde beauty shared an adorable photo with a baby.
The Penny actress is seen holding an infant – the daughter of Cuoco's friend Jamie Greenberg –teaching her how to make duck lips for a selfie. Surprisingly, the little one is seen paying attention to the CBS star as the duo seem engrossed in each other in the cute Instagram snap.
"Teaching babe how to make duck lips for all the future selfies she will take @jamiemakeup," reads the caption. Cuoco's 3.3 million followers are loving the snap and flocked to the comments section.
A user commented, "You look like a natural! Time for your own!" Another asked if she is planning to start a family with boyfriend Karl Cook. "So when are you going to make a little Carl?"
"Kaley ....get your own little one to teach," a user asked. "Love how babe is just adoring you. What a special little fan," another commented.
Most users think Cuoco will make a great mother someday. "I think you'll be a great mom," a commented reads, while another noted, "She will be a pro at it."
"Hey there don't you look cute with a baby in your arms!!" a user cheekily replied, while another enthusiastically wrote with a lot of heart emojis, "Ahahahah you are so cute!I think you could be a perfect mommy!"
"I wish to see your baby soon." another fan of Cuoco said. The 31-year-old Big Bang Theory star admitted to having "baby fever" while attending the launch of her friend Haylie Duff's new children's collection.
She told Entertainment Tonight back in July: "Is it weird that I want to wear these clothes? Is that weird? In the largest size possible? It does give you a little bit of baby fever! Everyone is so cute, everyone looks so adorable, hard not to."
Previously, Cuoco admitted that her Big Bang Theory character, Penny, may be getting baby jitters soon. She told ET in November, "I think it's causing like, the itch. You know when your girlfriends start getting married or having kids, you go, 'Oh, should I be doing this too?' I think with Leonard and Penny, they're starting to talk about that too, and saying, 'Oh my god, are we behind?'"
"But I think they're right where they need to be and I don't think we need another baby on set," added the actress.