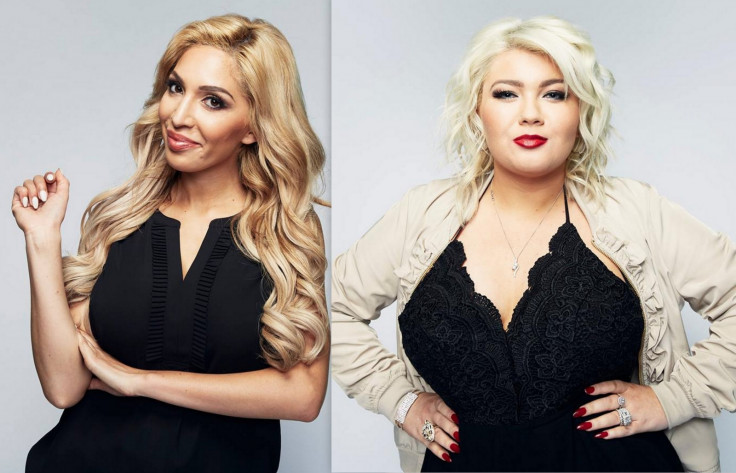 Teen Mom fans are well acquainted with the dramatic meltdowns between leading ladies Farrah Abraham and Amber Portwood. And even though the later seems to have called her engagement off with her fiancé Matt Baier, there are no signs of any reconciliation between Abraham and Portwood.
"I'm just going to stick to my own standards and I'm not going to dumb down to mediocracy," the 26-year-old reality star told Us Weekly, suggesting that her relationship with Portwood is far from being friendly.
However, when asked about 27-year-old Portwood's split from her fiancé, the mother-of-one said, "I think a lot of the women on my show have done that and I feel bad for them."
"I just feel like they should watch and let me be the example because otherwise, when I try to be friends with them, they like to bash me and tear down one another," Abraham said, adding, "I wish them all the best."
Abraham and Portwood's bitter feud on the popular MTV show might be nothing new for fans, but seems like the former isn't letting go of any opportunity to throw some shade at her nemesis. In fact, this time the reality star appears to have dissed all her fellow Teen Mom OG stars at the same time.
Speaking about the usual drama, she told the magazine, "I frankly feel like I'm not here to just get married and divorced and pop out babies. I'm not about the drugs and the drinking. I'm just not about that s**t."
This comes after Portwood called off her wedding following Bair's cheating scandal and that incident when the 54-year-old gave their co-star Catelynn Baltierra a Xanax. But before putting an end to her relationship, the furious Teen Mom star made her feelings known to her ex.
"I'm just sick and tired of this," Portwood was seen saying on camera before she lashed out at Baier adding, "You're sorry every other f****g week."