Teen Mom Farrah Abraham blasted for posting racy video: 'Cover up those nasty looking things'
MTV star also criticised by fans for her frequent outbursts with her mother Debra.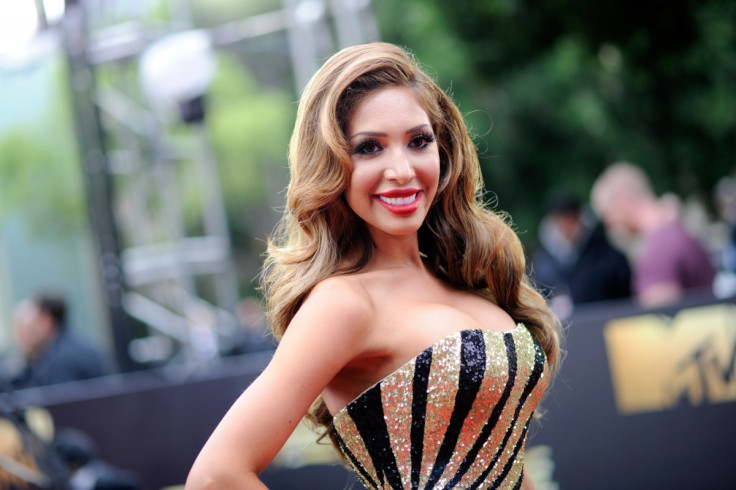 Once again, Teen Mom OG star Farrah Abraham has attracted some furious criticism from her fans by posting a racy video featuring her in skimpy lingerie. Showcasing a pair of stick-on Sneaky Vaunt bra – that barely covered her modesty – the reality star landed herself in trouble with the Instagram video.
Flaunting her curves in the black underwear, Abraham wrote "I'm having so much fun on these date nights thanks to my @sneakyvaunt push up! Seriously I can't even cope with how good this gets my boobs looking, and neither can my dates!"
She went on to promote the lingerie, adding, "This is my number one recommendation for summer style! Go check them out ladies, they may make the girls look so good, and with no straps! #cantevencope."
While, this was definitely not the first time that the mother-of-one bared some skin on social media, fans slammed her asking to "Cover up those nasty looking things." On the other hand, some of her followers debated on why the Teen Mom star has to expose her "t**s" on the picture-sharing site.
"And she's back to showing off her t**s again. Girl has no shame. Sophia, when you see this, be ashamed you have a mother like this," one critic wrote, while a second mocked, "What do you suggest for NATURAL BREASTS???? Not your nasty plastic pieces."
As the social media followers bombarded Abraham's video with furious comments, many claimed that her breasts seem to be artificially enhanced. "Of course they look good she has breast implants," one user noted, as another wrote, "She makes them move... they look stiff."
Amid the talks of a boob job, however, some critics commented about the MTV star's "attitude" and her violent outbursts with mum Debra that has landed Abraham in hot water several times.
"The way you treat your mom is sick," commented one, as another wrote, "Sad part your daughter sees and hears almost everything. She is going to be as disturbed as you if you don't get help (sic)."
Abraham, who has also been at the centre of a pregnancy speculation, was further grilled as curious fans asked her to, "Show the rest of your stomach... Oh you can't because you're pregnant".
© Copyright IBTimes 2023. All rights reserved.