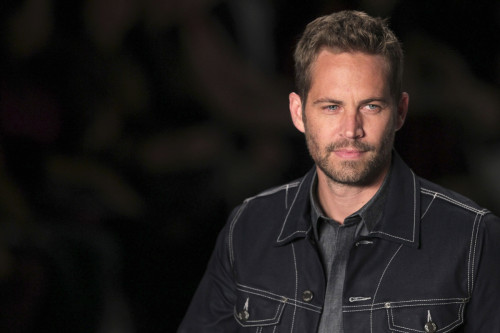 Footage from upcoming action sequel Fast & Furious 7 has leaked online.
Rather than a trailer, the sneak peek gives us a scene depicting the funeral of series character Han Lue (Sung Kang) who died in at the end of Fast & Furious 6.
It also includes a chilling dialogue exchange between Tyrese Gibson's character Roman Pierce and the late Paul Walker, who died last year in a horrific car crash.
"Promise me Brian," Roman says to Walker's character Brian O'Connor, "No more funerals."
"Just one more," replies Walker.
The footage (which will likely be taken down before too long) is reportedly from an upcoming release of Fast & Furious 6, serving as a look ahead to the seventh instalment which was delayed until 2015 following Walker's death.
Walker's claim that there will be "one more" funeral, refers to the death of Jason Statham's character Ian Shaw, brother of the sixth film's villain and the man who killed Han Lue.
As the scene unfolds, Vin Diesel's character Dominic Toretto is seen delivering a monologue over the coffin of Han Lue – however due to Diesel's distinctive grumble and the footage's quality, it is hard to make out what he's saying.
Fast & Furious 7 is set for release on 10 April 2015. You can watch the leaked footage below...