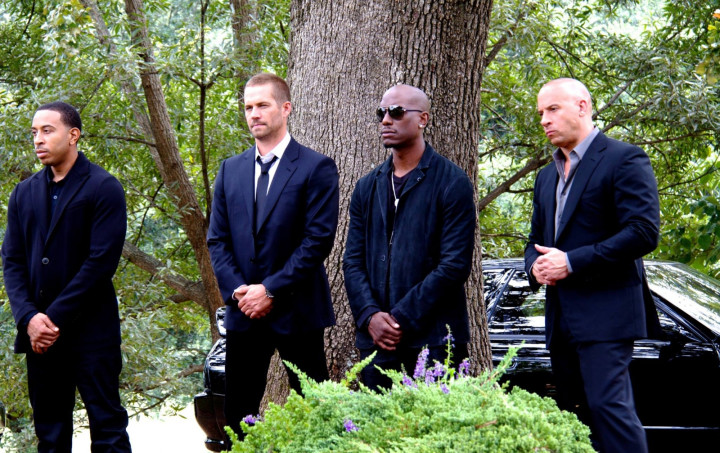 The fans of the Fast & Furious franchise will be happy to know that the official trailer for the seventh instalment of the film will premiere on 1 November.
Cast member Tyrese Gibson confirmed this release date with a post on his Facebook page. The announcement was included in a heartfelt caption of a photo of Gibson and Paul Walker.
"This photo was taken in Nobu in Vegas – seems like yesterday! I was in Vegas recently and walked by that exact booth and had a moment I almost cried," wrote the actor. "We were so happy that day just being silly and talking about sexy girls."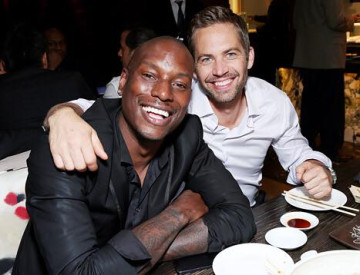 The post reads: "Fast & Furious fans worldwide… The new Fast7 trailer is gonna drop Nov 1st,"
"We did this in Paul's honour. This movie is going to shock the world."
"We did this on behalf of our family and our brother Paul Walker… My entire heart miss you P!!! We hope we made you proud," Gibson added later.
Walker, who plays Brian O'Conner in the Fast & Furious franchise, died in a car accident on 30 November, 2013, in the middle of filming. He was the passenger in a car being driven by his friend, race car driver Roger Rodas, who also died in the accident. The speeding car hit a tree and instantly burst into flames, causing both the actor and Rodas to die on the spot.
The film was completed with the help of Walker's brothers Caleb and Cody standing in as body doubles.
Previously, Vin Diesel also shared his excitement on seeing the Fast & Furious 7 trailer.
The actor wrote: "Universal came to visit, to show the trailer for FF7. Speechless, yeah, it was that INCREDIBLE! I must also say, that it was emotional and bittersweet… we all went above and beyond to make Pablo proud, but man, I wish he could see what we have created and just how far we have come. "