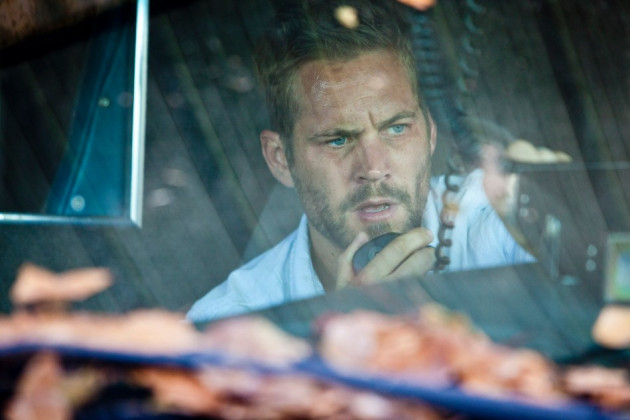 The Porsche in which Paul Walker, star of the popular cult Fast & Furious movie franchise, was travelling burst into flames after hitting a tree, according to eye witnesses.
Heavy quoted a witness present at the crash site as saying: "We all heard from our location (the accident). It's a little difficult to know what it was. Someone called it in and said it was a vehicle fire ... We all ran around and jumped in cars and grabbed fire extinguishers and immediately went to the vehicle. It was engulfed in flames. There was nothing. They were trapped. Employees, friends of the shop. We tried. We tried. We went through fire extinguishers."
As per the Santa Clarita Valley Signal, onlookers gathered at the scene and several said one of the passengers was the iconic star. One witness at the scene said he tried to put the fire out and recognised Walker inside the vehicle.
The report further states that according to a sheriff's deputy at the scene, the Porsche driver [Walker was not at the wheel] appeared to have lost control of the car, which hit a tree. Both a tree and a light standard were downed at the scene.
Walker's personal Facebook page has posted an official statement saying: "It is with a truly heavy heart that we must confirm that Paul Walker passed away today in a tragic car accident while attending a charity event for his organization Reach Out Worldwide. He was a passenger in a friend's car, in which both lost their lives. We appreciate your patience as we too are stunned and saddened beyond belief by this news. Thank you for keeping his family and friends in your prayers during this very difficult time. We will do our best to keep you apprised on where to send condolences. - #TeamPW."
Here are photos of the crash site: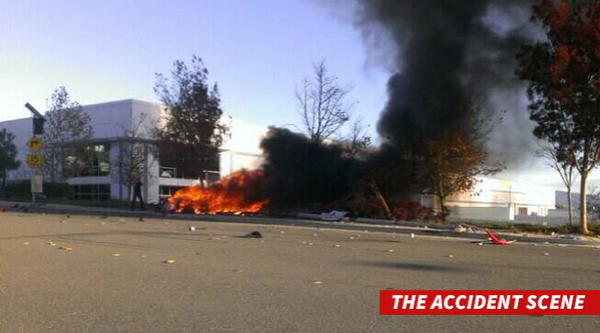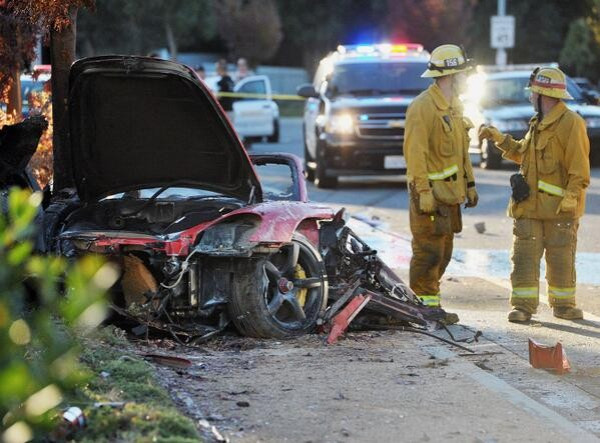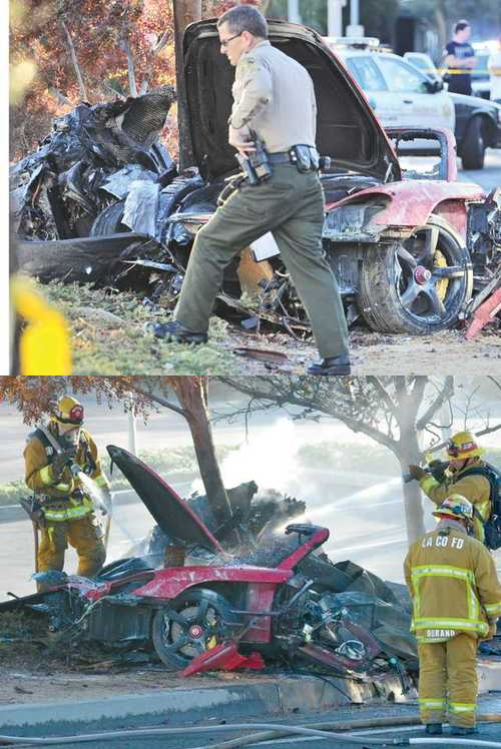 READ MORE
Paul Walker death: Eye witness accounts and photos of crash scene
Paul Walker death: Hoax death report doing the rounds 24 hours before fatal crash
Paul Walker death: Celebrities pay tribute