From its relatively humble beginnings, the Fast and Furious franchise has speedily become one of Hollywood's most popular action series. With each outing, both the stunts and story lines get bigger, and brilliantly more ridiculous too, and fans can hardly wait to see what Dom Toretto and the rest of the gang get up to in the inevitable sequels each time around.
In just a few weeks time, the latest instalment, Fast & Furious 8, will finally reach cinemas worldwide. But to help bridge the gap between now and the movie's release, here's all you need to know about it...
What is Fast & Furious 8 about?
The sequel sees Toretto (Vin Diesel) seduced by a mysterious female hacker, and embark on a life of crime.
Desperate to get their former crew member back on side, Dom's friends Letty, Hobbs and the rest of the team travel the world to convince him to ditch the thrills of the underworld and return to the folds of the family. But is he already too far gone to care?
Who directed it?
Taking over from Justin Lin who directed the third, fourth, fifth and sixth movies in the franchise, and James Wan who helmed the latest, filmmaker F. Gary Gray directs this time round. He is best known for previously directing The Italian Job, Law Abiding Citizen and Oscar-nominated biopic Straight Outta Compton.
Who is in it?
It'll hardly be a surprise to fans of the series to learn that usual suspects Ludacris, Michelle Rodriguez, Tyrese Gibson, Dwayne Johnson and Diesel will be seen in the eighth instalment.
Jason Statham returns as Deckard Shaw while Game of Thrones actor Nathalie Emmanuel is also back, reprising her role as computer hacktivist Ramsey from Fast & Furious 7. Similarly, Kurt Russell will once again be seen as government agent Mr. Nobody and Elsa Pataky returns as patrol officer Elena.
Fresh new faces to the franchise include Helen Mirren, Kristofer Hivju, Scott Eastwood and Charlize Theron. The latter plays Cipher; the woman who draws Dom to the dark side of life and acts as the film's antagonist.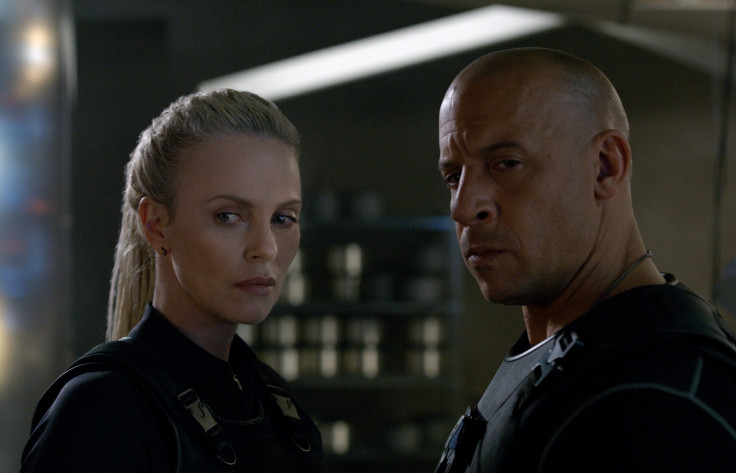 When is it released in cinemas?
Fast & Furious 8 is released in UK cinemas on 12 April and in the US on the 14th.
The posters so far...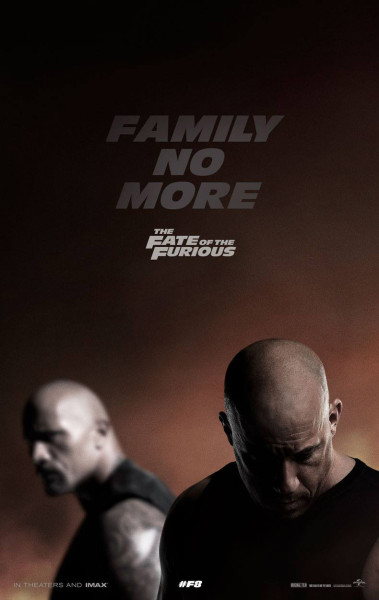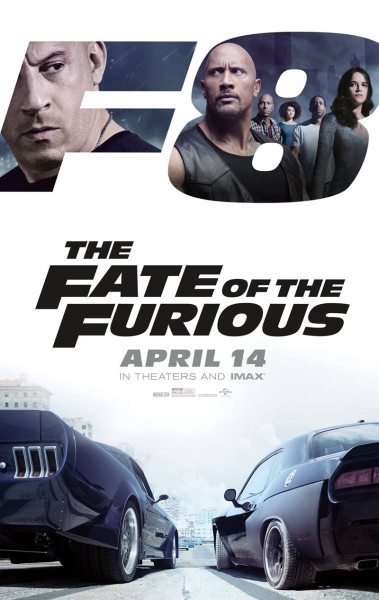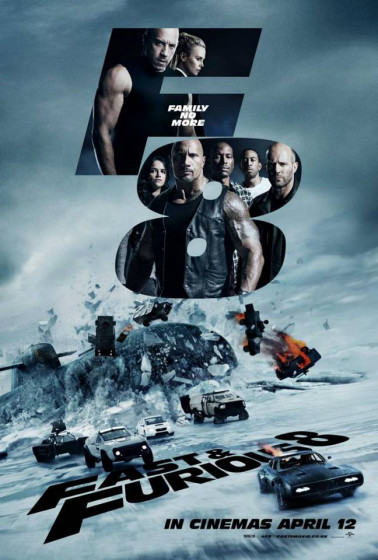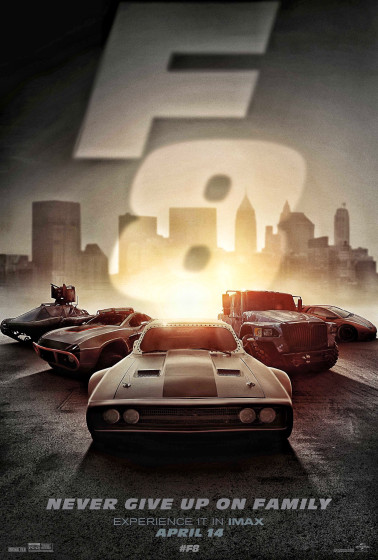 The trailers so far...
The featurettes so far...