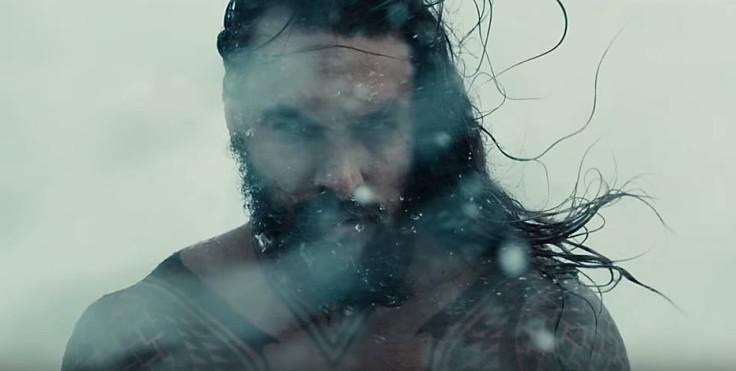 In the world of DCEU, anticipation is high about the new superhero around the block- Aquaman. Casting Game Of Thrones' Jason Momoa has only added to this positive buzz as fans now look forward to seeing the once not-so-famous comic book character on screen.
If the brawny appeal of Momoa's Aquaman is not tempting enough, the actor now promises a never-seen before world in his upcoming DC movie. Speaking with Digital Trends, Momoa further teased some of the underwater adventures and heroic feats in the film.
"I read the (Aquaman) script and let me just put it this way, I've never seen a movie that's anything like this. It's going to be a world that you've never seen before, which is really cool. We went to space, we traveled all over different worlds, but we never went underwater," the 37-year-old actor reveals. Arthur Curry aka Aquaman is the defender of the Earth's oceans in the Comics.
According to Momoa, the Aquaman film is "just a really cool spin on what's below and it uses a lot of great movies" as inspiration including Raiders of the Lost Ark, Star Wars, Lord of the Rings and Romancing the Stone.
As the DC star promises, "[Aquaman] has a lot of really cool adventure, it's funny and heroic, and there's a lot of different characters and a lot of different worlds that we get to go to. So I've never really seen anything like it."
Considering superhero movies are popular at present, movie experts aptly point out that Aquaman provides a unique opportunity for Warner Bros to explore a different world. A plot involving extreme underwater scenes further gives an edge to the DC film over other known superhero arcs.
Conjuring director James Wan will be in-charge of the Aquaman solo movie, which is just a few months away from production. And according to him, the upcoming film will hopefully present the ruler of the Atlantis in a new light rather than as "the butt of superhero jokes."
Momoa made a brief appearance as Aquaman in Batman v Superman: Dawn of Justice and will reprise his role in the solo film which hits theatres on 5 October 2018.