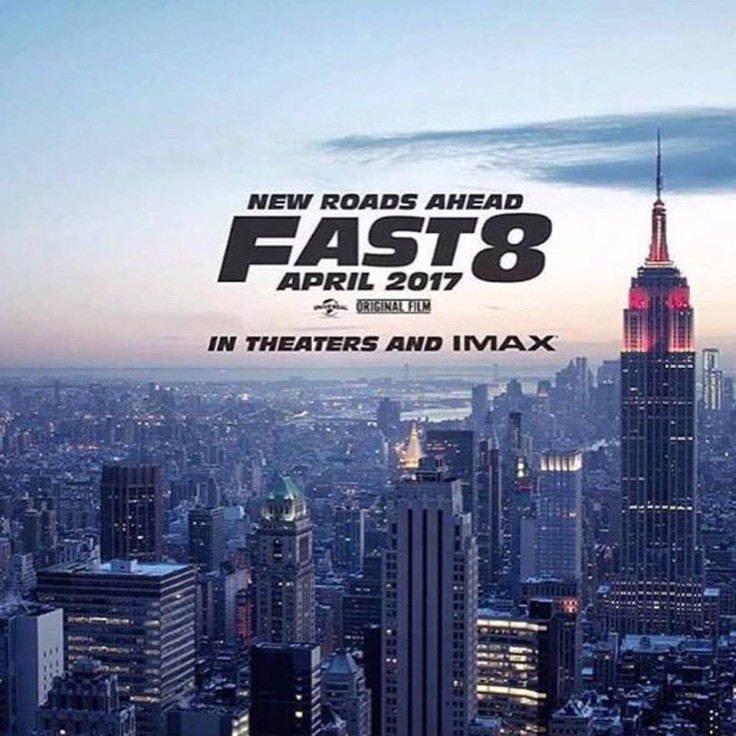 Trust Dwayne Johnson to keep the conversation going when it comes to promoting his upcoming Fast and Furious 8 movie, and also igniting interest in his hunky character Agent Luke Hobbs. After posting a series of photos on his Instagram account that drops hints about the action-packed plot and Hobbs, the former WWE star has shared an image that may indicate an unexpected twist in fast 8.
Johnson took to social media on Monday, 11 July to post an interesting snap of his from the set of Fast 8. Once again referring to himself as the "Iceman", the 44-year-old actor captioned his picture, "The Iceman cometh. And don't f**keth around. #OnSet #FastAndFurious8 #OrangeAintTheNewBlack #HobbsTheIceman."
Interestingly, the wrestler-turned-actor is seen shackled in the image as he dons the infamous orange prison costume (he even makes a pun about popular TV series Orange Is The New Black in his caption). Now, this clearly comes as a stark contrast to Johnson's character, who in the movie is a government agent with growing connections with Vin Diesel's Dominic Toretto and his crew.
Could this image revealing an imprisoned Johnson mean that his character is going to suffer the fate of his friends (Dom and gang, who are criminals-turned-operatives)?
According to Screen Rant, it might be possible that Johnson is framed for some crime by the villainous Cypher played by Charlize Theron. And if that's not the case, the movie gossip website predicts that the brawny character might have gone undercover in prison to deal with Fast and Furious 7 villain Deckard Shaw. Jason Statham's Shaw has been revealed to be back in Fast 8 with a motive.
The Rock – as Johnson is known as in the ring – had earlier posted a cryptic message on Instagram dropping some hints on plot twists in Fast 8. "When you strip a man of all he has. All that's important to him. You force him to return to his roots... and sometimes that's a very dangerous and twisted place." Can this mean that Agent Hobbs is turning a total bada*s in the upcoming instalment of the Fast and Furious movie?
Fans' best bet is to wait for the release of Fast 8 in US theatres on 14 April 2017.