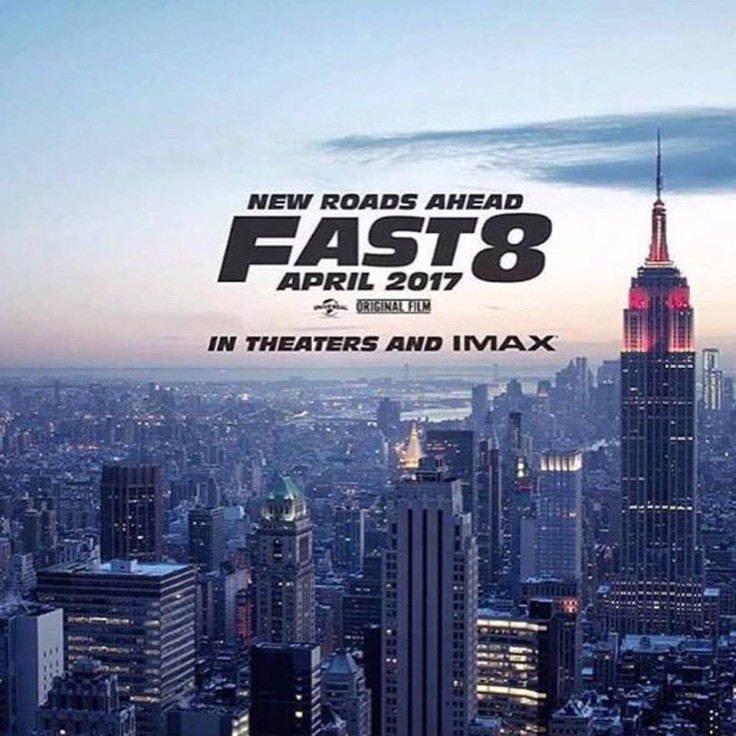 Fast and Furious 8 reaches downtown Cleveland to continue its saga of extravagant car scenes, but this time the cars seem to be flying instead of racing and skidding on the streets. Before landing in Cleveland, Fast 8 had been shooting stunts and car chase scenes in Cuba and unleashing fury on the frozen roads of Iceland.
Dominic Toretto, played by Vin Diesel, hasn't been spotted in the fan-uploaded video from Cleveland, nor has any other popular face from the Fast and Furious franchise, yet the clips featuring vehicular mayhem is exciting enough to keep fans intrigued.
In this particular clip captured by a fan near the scene, the stunts look intense and dangerous as cars jump out of a tall building.
Although the video doesn't reveal much about the plot, it gives an insight into the incredible stunts that will feature in the Fast and Furious sequel. Also, it hints that Fast 8 will be globe-trotting as it films various sequences in different cities across the world.
Meanwhile, team Fast leader Diesel posted a photo on his Instagram account that features the cast of his action thriller including returning actors and newcomers. In the image Dom and his crew including actors such as Michelle Rodriguez, Tyrese Gibson, Kurt Russell, Natalie Emmanuel, Dwayne Johnson, Jason Statham and Charlize Theron pose in front of a car.
The interesting mix of characters will have a strong bearing on the storyline, considering the filmmakers had to make changes to the ending of Fast and Furious 7 following Paul Walker's death. However, the return of Deckard Shaw, the villainous black ops agent played by Statham also hints that the new Fast movie will pick up the loose ends of the previous instalment.
Incidentally, the Fast and Furious franchise celebrates its 15th anniversary this year. Before the action-packed movie makes it to theatres on 17 April 2017, fans have these crazy videos to whet their appetite.