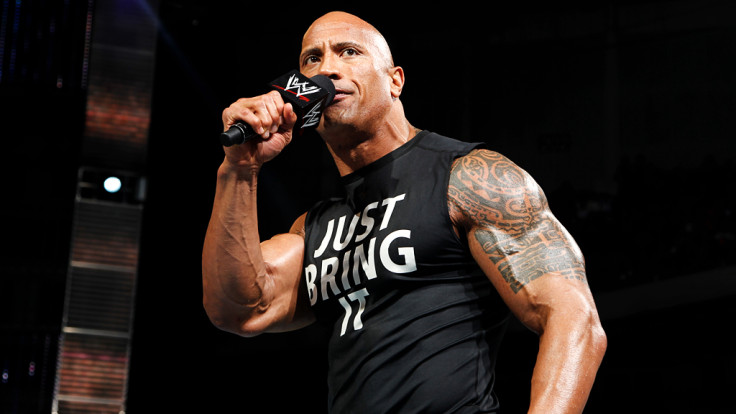 The production for Fast 8, the latest installment in the Fast and Furious franchise, is under full swing. While news of the crew filming car-chasing scenes in Cuba surfaced, an important character played by Dwayne Johnson is yet to join the sets. Agent Luke Hobbs starring The Rock first became a part of the action thriller in 2011's Fast Five and since then he has remained a fan favourite amongst the other Fast characters.
Although in Fast and Furious 7 the wrestler-turned-actor's character wasn't on-screen for a longer duration, the franchise's producer Hiram Garcia confirmed Hobbs will be featured more in the upcoming Fast 8. Considering the government agent's growing role in the franchise, is it possible for the filmmakers to plan a Fast and Furious spin-off that is centred on Johnson's character?
In an interview with the Comicbook, Johnson's producing partner Garcia revealed there is "a hundred percent" chance of a standalone movie featuring Hobbs. "I think there's always been conversations for that," Garcia said, adding: "The scheduling of it all is a challenge but there are always talks about a potential spin-off movie and what we can do with it."
Shedding light on how Hobbs played by The Rock has over time become a favourite among the audience and the reason behind a potential spin-off, Garcia further added: "He's a beloved enough character that they'd love to see what a ride with him would be like in his world. We have tons of history that we've crafted for this guy that we continue to sprinkle in throughout the movies."
"You'll see a little bit more in this movie but ultimately we want to take that ride and spin him off and have some fun with it," said the producer, revealing Hobbs' increasing role in Fast 8.
Charlize Theron will be seen as the villain in the new Fast and Furious movie, which is scheduled to release on 14 April 2017.