Family forced to abandon new born baby in Malaysia amid Trump's chaotic Muslim ban
Baraa Ahmed was left with no choice in the wake of the ban on travel for Yemenis.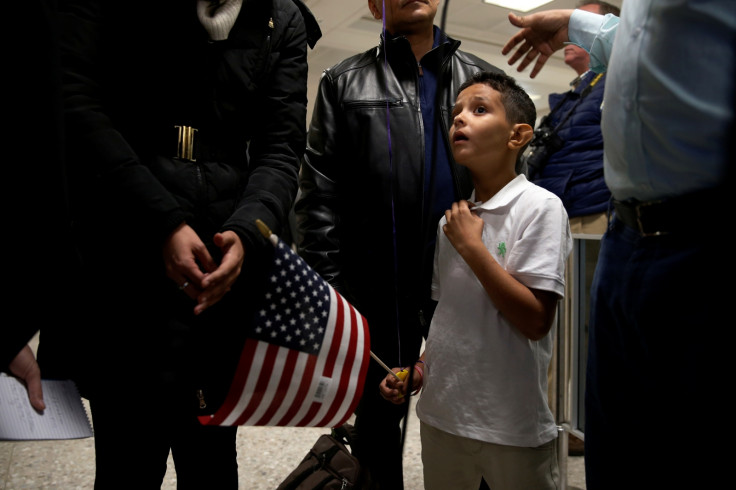 It was an excruciating choice that no family should ever have to make. Should they stay together with their two young daughters and miss perhaps their only chance to escape the horrors of war, or should they make a break for freedom but leave their year-old baby behind in a foreign land half-way around the world?
This was the devil's dilemma facing US-Yemeni dual national Baraa Ahmed (not his real name) and his wife, who were separated from their breastfeeding baby in the wake of President Trump's discriminatory travel ban last month.
"I would have never left my daughter behind in Malaysia and flown back [to the States] if it weren't for the decision by the President. Nothing would have made me leave my daughter behind ... But [Trump's executive order] really compelled us to do what we did," Baraa Ahmed said.
What brought them to entrust their baby's care to friends in Malaysia, a country 15,000 km away where they have no close ties?
The American dream
Baraa Ahmed left Yemen several years ago to seek work in the USA, and create a better life for his family. He settled in New York City, where he now works as a salesman. In 2014, he naturalised as a US citizen and later that year, he sponsored his wife and first daughter, now a toddler, for visas to join him.
So far, the family's story sounds like that of so many others from around the world who work hard to create a new life in the USA. But two disastrous and unforeseen events have turned their American dream into an ongoing nightmare.
First, Yemen's political unrest erupted into a bloody armed conflict in March 2015, with civilians caught up between aerial bombardment and ground attacks, leading to the displacement of 2 million people.
Then, in January 2017, after rising to power on a platform of toxic xenophobia and division, US President Donald Trump signed an executive order banning everyone from Yemen and six other Muslim-majority states from entering the USA.
According to Trump, the ban was aimed at keeping "terrorists" out. But the blatantly discriminatory measure actually sowed fear among refugees fleeing war and persecution, and created chaos for thousands of people around the world, like Baraa Ahmed's family, who were already mired in lengthy visa application processes and background checks.
"Because of the conditions in Yemen, I wanted to bring my wife and daughter here because they were living in... one of the most affected areas during the war. I wanted them to be with me, but my primary concern was the war," said Baraa Ahmed.
The cost of fleeing the ravages of war
After the unrest forced the US embassy in Yemen's capital Sana'a to close, Baraa Ahmed arranged, at great expense, for his wife and young daughters to travel to Kuala Lumpur, Malaysia where they could continue their visa application process. A male relative had to accompany them when they left Yemen in late March 2016, and their route took them via three different countries before they finally got a flight to Malaysia.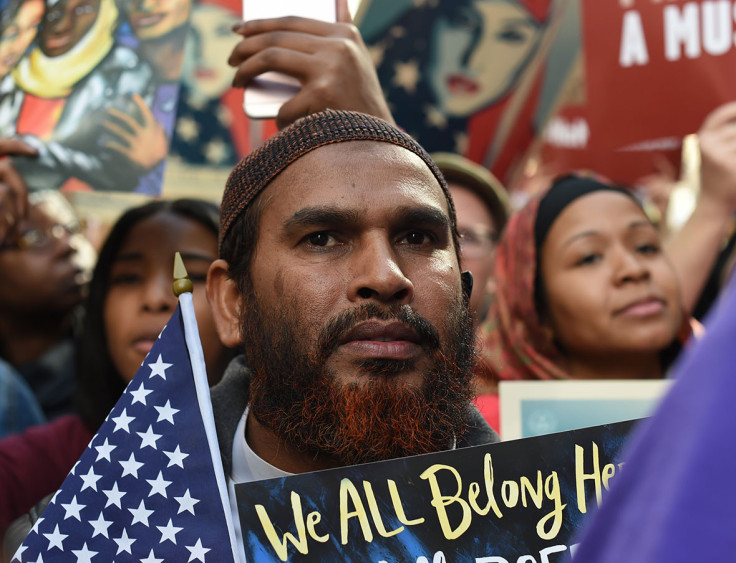 Meanwhile Baraa Ahmed flew from New York to Kuala Lumpur to join them, and in the following 11 months while they awaited their visas, he reckons he paid out more than $40,000, on flights, flat and car rental, visa-related fees and other costs.
But worse than the expense and the delay was the utter disarray. As his youngest daughter was born in late 2015, more than a year after he initially sponsored visa applications for his wife and elder daughter, he filed for a separate visa for her and paid for a costly paternity test.
Despite multiple interviews on her case with US immigration officials and reassurances at several stages of the process, the baby's application remained separate from her family's, so when his wife and eldest daughter received their visas late last year, there was still no update on her application.
Again, they were forced to wait.
A family ripped apart at the stroke of a pen
Then came the devastating news of Trump's travel ban on 27 January this year. When a US District Court issued a temporary stay on the executive order, Yemenis who had valid US visas rushed to get to the US to avoid the threat of being barred again. With no updates on their baby's visa, Baraa Ahmed and his wife faced an impossible decision – opting to fly to the USA, leaving their infant daughter behind.
"I had no choice but to leave my baby with a friend and his wife and go back [to the US] to bring in ... my wife and elder daughter, who had been approved. It was a very cruel choice, but what could I have done? I had no other choice. I couldn't risk all of them losing their chance of getting in," he told Amnesty International.
Financially stretched and awaiting his wife's and elder daughter's green cards to be formally issued, for now the family cannot travel back to Malaysia even to visit their baby.
The ordeal has put his wife's mental health on a knife edge.
"[The baby] was breastfeeding when she was separated from her mother. I am telling you the mother is like a crazy person now, she does strange things. She blames me, she says this is my fault. You can imagine how she is missing her child. Even I am truly suffering, I feel torn inside that I left my baby," Baraa Ahmed said.
---
Rawya Rageh is a senior crisis adviser with Amnesty International.
*This headline was changed on 8 March at the request of the author.
---
© Copyright IBTimes 2023. All rights reserved.