Father and six-year-old daughter missing at sea for weeks found in Australia
A broken rudder forced the pair into a journey across the Tasman Sea.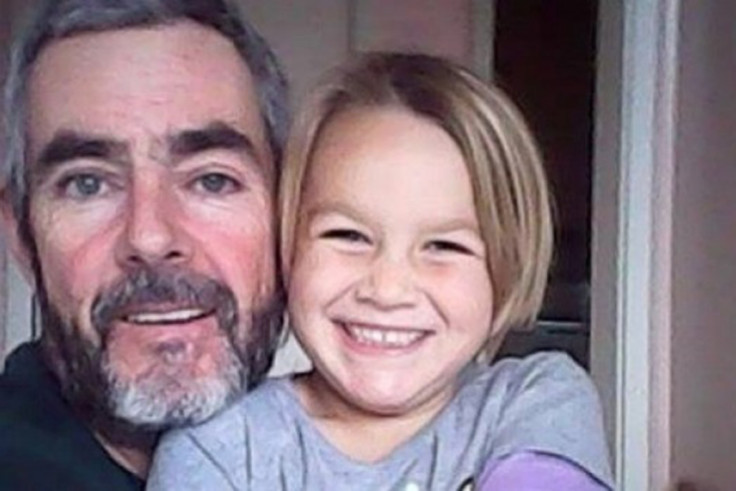 A New Zealand man and his six-year-old daughter who were reported missing have finally found a safe harbour in Australia after spending almost a month at sea.
What was supposed to a family trip on a catamaran became a 27-day long, 2,000km (1,241.7 miles) sea crossing when a storm damaged the vessel's rudder and Alan Langdon and Que found themselves drifting out to sea.
"We were heading north and once the rudder broke we were heading back to New Zealand, but the wind blew us here," he told the Milton Ulladulla Times.
Langdon said he decided it'd be safer to head to Australia across the notoriously perilous Tasman Sea.
Langdon was not sure where Australia was, he told local media. He didn't have any means to contact anyone or check their route as he lacked a satellite phone, a radio or an emergency radio beacon (EPIRB) contrary to New Zealand's safety regulations.
"No radio, no satellite," he told the Milton Ulladulla Times when asked of the boat's communication devices. "EPIRB. Yeah I'm meant to have that. It could be on there. I'll take the pushbikes out and they might be in there with the first aid stuff," he said.
The pair set sail on 17 December from Kawhia, on the west coast of New Zealand, with the intention of reaching the Bay of Islands on the eastern coast. The rudder broke four days into the journey, leaving him to steer with one rudder. Langdon said he had the necessary equipment to fix the problem, but the sea was never calm enough. The vessel instead was stocked with supplies to last for months, as the pair had intended to live on the catamaran at the Bay of Islands feeding themselves on fish and mussels.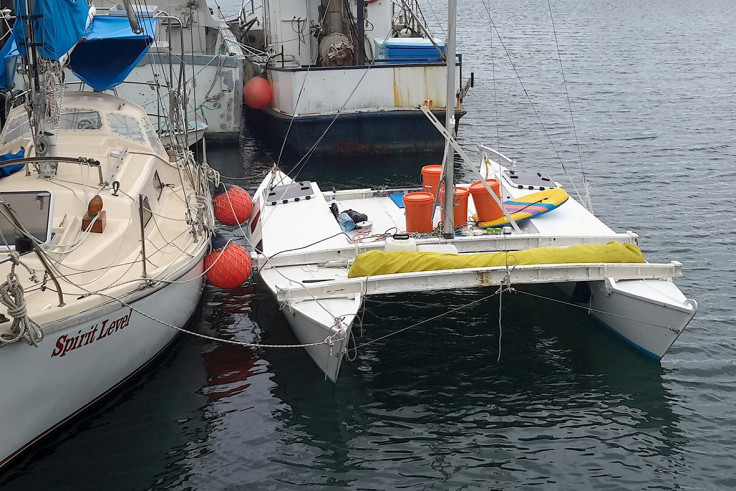 The pair were reported missing two weeks later. An international search for the pair ended on 11 January, when the father and daughter's catamaran approached an harbour in Ulladulla, a fishing port in New South Wales, south of Sydney.
According to local media, the New Zealand police only scaled back the search for the pair on 3 January, after conducting extensive operations. At the time, the police said it would be "foolhardy" for him to head to Australia, but Langdon downplayed the danger and expressed surprise at the extent of the search operations. "I thought people might have been worried, but I didn't think they'd call out planes," he told the Milton Ulladulla Times.
Once they got to Australia, Langdon said they struggled to register with the authorities. "We went over to [the police] but they were a bit busy and sent us to the harbour master. He wasn't there, so we went somewhere else, then we called some people and then people came to see us," he said. The pair will now have to spend a period in quarantine in Australia's Port Kembla Harbour.
New Zealand's website Newshub reported about a court hearing set for March for Langdon and Que's mother, who lives in Switzerland, since neither has full custody of the child. As Que's passport is held in the Family Court, the child is now in Australia illegally.
"Those types of things are clerical, paperwork, that's not an issue. Actually being safe is paramount and everything else takes a backseat," Langdon told Newshub. "I felt that coming to Australia was a safer option and turns out we're here and we're safe."
© Copyright IBTimes 2023. All rights reserved.