Fausta Bonino: Italian nurse arrested after allegedly giving 13 patients lethal injections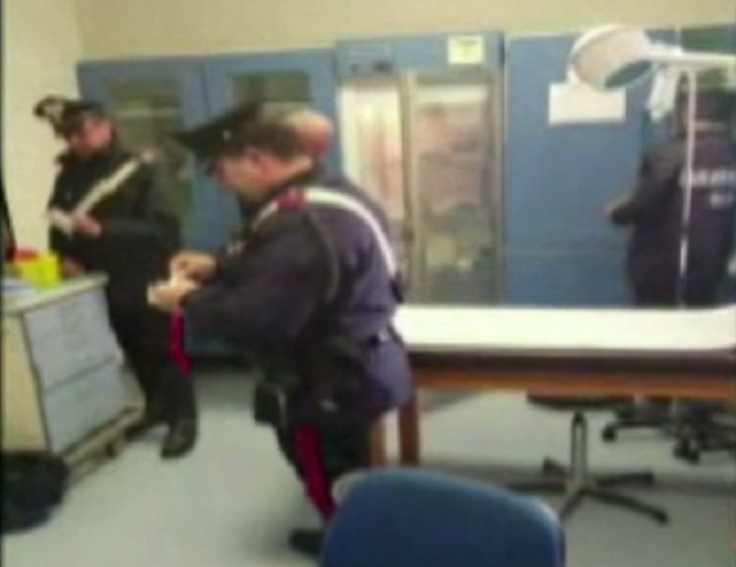 An Italian nurse has been arrested on suspicion she murdered more than a dozen patients at a public hospital in Tuscany. Police held Fausta Bonino, 55, in the port city of Piombino on suspicion she injected lethal doses of an unprescribed drug to 13 people over a two year period ending in September 2015.
All victims, men and women aged between 61 and 88, were receiving treatment at the anaesthesia and reanimation department of the state-run hospital in the city. Many were said to have arrived to the department in serious but not critical conditions but died of unexpected complications.
Detectives alleged the deaths were caused by internal bleeding after Bonino administered them high doses of heparin, an injectable blood thinner. Evidence found during a house search and wiretappings are said to have led to the arrest that was carried out on the evening of 30 March.
Bonino is facing murder charges and has been remanded into custody at a Pisa detention facility pending trial. Reasons for the killings were not immediately clear. Local media reported the nurse suffered from depression and might have abused of psychiatric drugs and alcohol.
The case came just weeks after another nurse was sentenced to life in jail for killing an elderly patient a separate hospital in Lugo near Ravenna. Daniela Poggiali, who is also facing trial over the suspicious deaths of dozens more patients in her care, became infamous as the 'killer nurse' after photos of her posing with thumbs up near one of the victims were released.
© Copyright IBTimes 2023. All rights reserved.