The FBI is hunting three British computer hackers who claim to support Isis (Islamic State), amid a spate of hoax threats made against US institutions.
The hackers, part of a group that calls itself "ISISGang", are accused to waging an eight-month terror campaign in which they threatened to bomb and attack American schools and universities, the Sunday Times reports.
At least one of the alleged perpetrators, who uses the online aliases "Verified" and "Spiky", is believed to live in Scotland, while a second suspect could be as young at 16.
If arrested and charged, the suspects could face extradition to the US, where they could be given potential jail terms of 15 years.
In April, a gang member who identified himself as "Matt Hag" called the Boston Convention and Exhibition Center, where 60,000 people were attending a gaming conference, and said he had placed explosives around the building.
Months later, a caller using the name "Mohamed Jamile" made a threat to Sandy Hook Elementary School – where 26 children and adults were massacred in 2012 – saying he would carry out a similar shooting spree at the building within 50 minutes.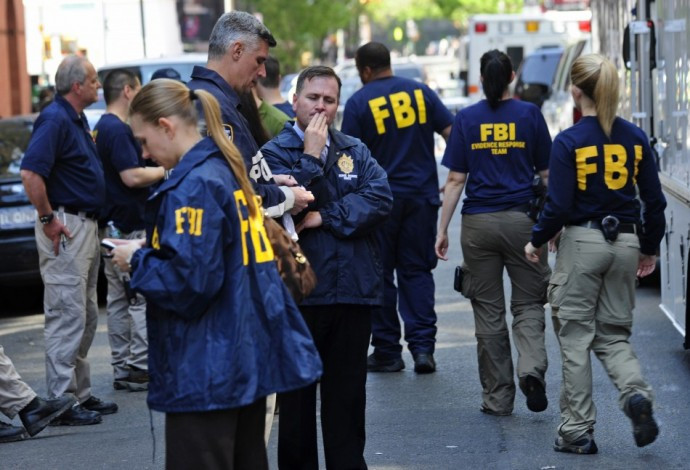 The sustained campaign is believed to have cost US authorities more than £1m, as emergency response teams including armed Swat units and bomb disposal squads have been deployed to US neighbourhoods threated by the gang.
The Islamic State has been known to recruit cyber warfare experts from Britain, including Junaid Hussain, a former hacker from Birmingham. As a teenager, Hussain led a group called Team Poison, which sabotaged an anti-terrorism hotline in 2012 by barraging it with over 100 prank calls.
However, it is not clear whether the hoax threats currently being investigated by US authorities were made by genuine Islamist extremists or young pranksters exploiting the Isis name.
Before adopting the name ISISGang in August, the group called itself "Team Crucifix or Die" or TCoD – a reference to the Call of Duty computer game cited by some British jihadists in Syria.
Pranksters or terrorists?
An affidavit from an FBI agent filed by the prosecution states: "It is believed that three members of the TCoD group reside in the United Kingdom and that they have participated in making the hoax threats from the UK.
"The three individuals are known as 'Verified', 'Jordie' and 'Declaws'. The FBI agent is actively working with the authorities in the UK to identify the targets and request their support in prosecuting the additional targets.
"Law enforcement has observed that the leaders of this group are now calling themselves 'ISISGang'."
The hunt for the group led investigators to the UK, after 21-year-old American Mathew Tollis was arrested this month for his alleged role in the hoax calls.
Tollis is currently being prosecuted by the US attorney for the district of Connecticut.