Two back-to-back episodes were aired as season 2 of Fear The Walking Dead concluded on Sunday (2 October) and not everyone made it alive to the refugee camp. The cliff-hanger end delivered in the episodes titled Wrath and North have only piqued the interest of fans, who are now waiting for the third season to begin.
Termed as the most hated character of the post-apocalyptic zombie thriller, Chris Manawa, the psychotic son of Travis, finally met his creators, which was well received by fans. His fetish of killing people was destroyed by the mysterious virus, which further left him depressed and not even his father – who still believed in peace and humanity – could save him from doom.
Warning: Major spoilers ahead, do not proceed if you have not watched the season 2 finale
Travis, who was the moral compass of the series, lost his power of judgment after learning how the two Americans, Derek and Brandon, killed his son. His inner demon overpowered him and he beat them to death.
Nick, on the other hand, emerged as the leader of Colonia as his gives a befitting reply to Marco and his armed men. He led his team towards the North to find sanctuary. And he almost did it until few armed men attacked them out of nowhere and captured him and Luciana.
With multiple twists in the finale, fans are now speculating many theories pertaining to the plot of season 3 – including Travis's return as a ruthless man eager to make a kill.
Showrunner Dave Erickson weighs has weighed in on the theories surrounding Travis. "The apocalypse has taken his son, and it's about to take him as well," he told Entertainment Weekly. "So, he's absolutely broken, and we've seen a level of violence with him that we have not witnessed before. And it's not something that he's going to bounce back from. We took our time getting there with Travis, but he will be fully apocalyptic now, as we move forward."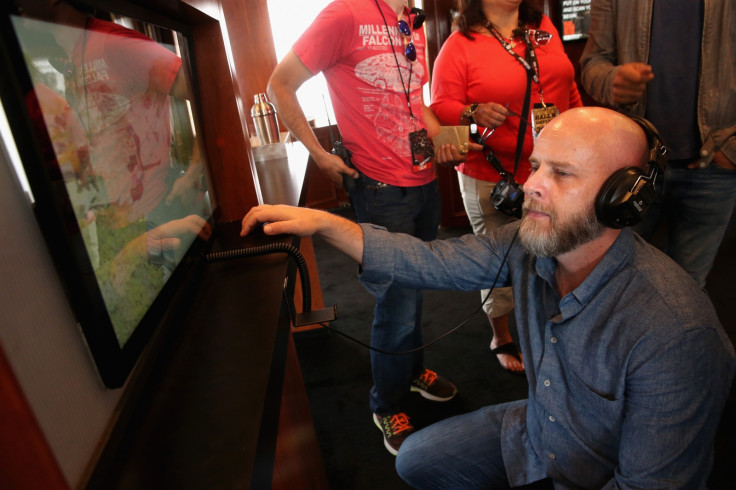 The series is set to introduce a new powerful character Unser, played by Sons Of Anarchy actor Dayton Callie. He will be the next big bad, probably the one who will capture Ofelia. "We see that Ofelia's captured by a new character, who we'll spend some time with in season 3," he told the website and added that Nick will be reunited with his mother Madison.
"We will hopefully have a Madison/Nick reunion at some point, and we'll actually start to thread these things back into some family dynamic. But it's safe to say we'll be spending a little bit of time north of the border, as well as south of the border, in season 3."
AMC is yet to declare the premiere date for Fear the Walking Dead season 3.