Fears return Chinese debt is growing faster than the economy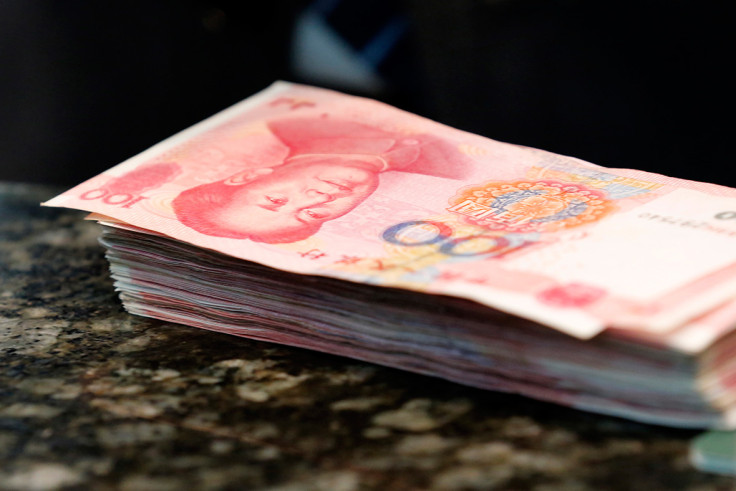 Fears have returned that China's debt is growing faster than the economy. Analysts believe that the country's economy has reverted to its former growth pattern of being credit-driven and investment intensive over the last few months.
They say the authorities have not been clear enough about their reform policies, slamming the leadership for "inventing so many economic reform terms". The Chinese economy grew 6.9% in 2015, the slowest growth recorded by the world's second largest economy in 25 years.
South China Morning Post noted that China has eased credit regulations, lowered down payment requirements and cut taxes. Two-thirds of the 70 major Chinese cities have reported new home prices rose in February. They however noted that developers are becoming more prudent in their market outlook.
Chinese manufacturing expanded for the first time in nine months in March, with the official manufacturing purchasing managers' index rising to 50.2 from 49 in February. A figure over 50 shows growth and anything below that indicates contraction.
Vincent Chan, the head of China research at Credit Suisse seems to be the most bearish on China's outlook for getting out of debt. "I am deeply worried about the Chinese economy in the medium- and long-run and do not see a way out," he said, noting that this is despite the recent stimuli to the property market.
He continued: "We have to watch this leadership - inventing so many economic reform terms, from 'Likonomics' and 'supply side reform'. The effect is limited in addressing the problems of overcapacity and ratcheting up debt."
He said that the imminent risks for China are manageable because the economy is now "financially solid" but warned that weaknesses may build. Although the stock market's rebound may last for another month or two, he fears the fundamental change in the macro-economic outlook could prove to be a stumbling block.
Chan forecasts total borrowing to rise to 300% of GDP before 2020 from the current 250%. "Historically speaking, economic growth halts when the debt ratio climbs that high," he warned.
Added to that, both Moody's and Standard & Poor's have both revised the Chinese government's credit rating to 'negative' from 'stable' last month. S&P noted that although the government was making "significant reforms" its negative outlook was "partly motivated by our opinion that the pace and depth of the state-owned enterprise reform may be insufficient to attenuate the risks of credit-fueled growth."
The third rating agency, Fitch kept China's sovereign rating at 'stable' but it expressed concerns over its growing debt ratio and voiced scepticism over its reforms. "Elements of a policy on addressing over-capacity in certain sectors have been articulated - particularly coal and steel - but they do not add up to a convincing strategy, given the scale of the issue," Fitch says.
The rating agency noted that financial reforms like the deposit interest-rate liberalisation last year have been "undercut by monetary easing that has kept the system flooded" with credit. It said that the 2016 policy targets imply the economy will grow more leveraged with a 13% aggregate financing growth against an implied nominal GDP growth target in the single digits.
"Much of the detail remains to be filled in, even three years into the current top leadership's term of office," Fitch added. Goldman Sachs also shared the same concerns saying that although near-term credit risks were manageable, the medium-term challenges remain. Goldman Sachs said: "The government for the first time set a total social financing target of 13% for 2015, meaning that credit growth will likely continue at a pace above nominal GDP growth."
© Copyright IBTimes 2023. All rights reserved.