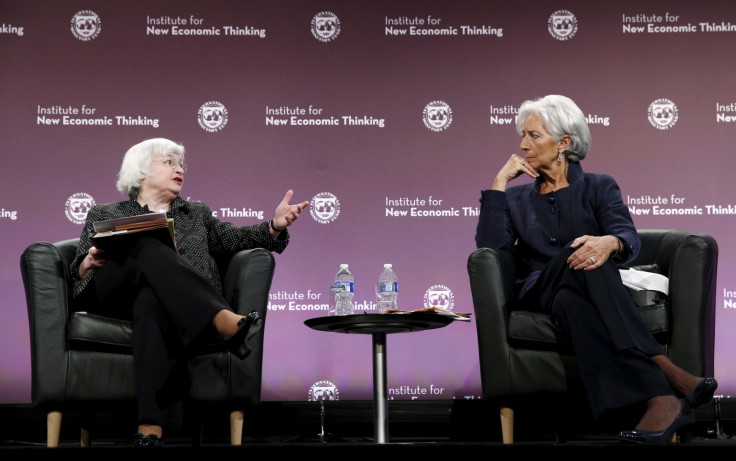 US Federal Reserve chair Janet Yellen has warned that present stock market levels present "potential dangers" but that she did not believe any bubbles had been formed.
Yellen said stock levels, which have recently breached records in the US and the UK, were "quite high" and could potentially become a source of instability.
"Now, they're not so high when you compare the returns on equities to the returns on safe assets like bonds, which are also very low, but there are potential dangers there."
In conversation with IMF managing director Christine Lagarde, Yellen said the US central bank was monitoring the situation.
US regulators have made great progress in mending parts of the US financial system in the wake of the 2007-08 financial crisis.
The Fed should be on the lookout for threats to financial instability, having maintained interest rates near zero for the past six-and-a-half years.
"Long-term interest rates are at very low levels," Yellen said. "We could see a sharp jump in long-term rates," when the Fed eventually hikes interest rates, she said.
"We saw this in the case of the taper tantrum in 2013, where there was a very sharp upward movement in rates," Yellen added.
Analysts expect the Fed to boost its benchmark interest rate sometime this year.
US stocks fell slightly after Yellen's comments.