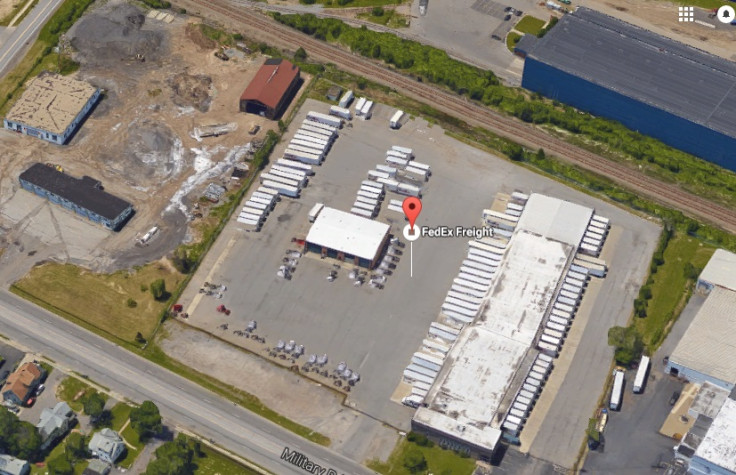 A FedEx worker has died after being crushed to death by a pallet holding 589kg of merchandise in New York. The huge load collapsed on top of the man in the town of Tonawanda, near Buffalo, in New York State.
The man, Earl W Reese, from Buffalo, was reportedly working inside a truck at a FedEx Freight site when the pallet tipped over and killed him.
Police say they were called to the facility on Military Road just earlier this morning (3 August), alongside paramedics who fought to save the 57-year-old's life. Several of Reese's fellow employees tried to remove the pallet in a bid to free him, but were unable to do so.
Eventually a fork lift was used to lift the pallet off Reese, but he was pronounced dead at the scene. Police said the incident appears to be an accident, according to local reports.
The occupational Health and Safety Administration (OSHA) has been notified of the accident. The Town of Tonawanda is based in Erie County, New York, United States and has a population of 73,567 people.
In January 2015, a London businessman escaped jail after a man was crushed to death by a five-tonne guillotine at his RK Metalworks site in Edmonton, north London.
Mohammad Babamiri was handed an 18 month prison sentence suspended for two years after he was found guilty of manslaughter and breaching health and safety laws when Shenol Shevka-Ahmed died after the machine he was helping to move crashed on top of him in January 2013.