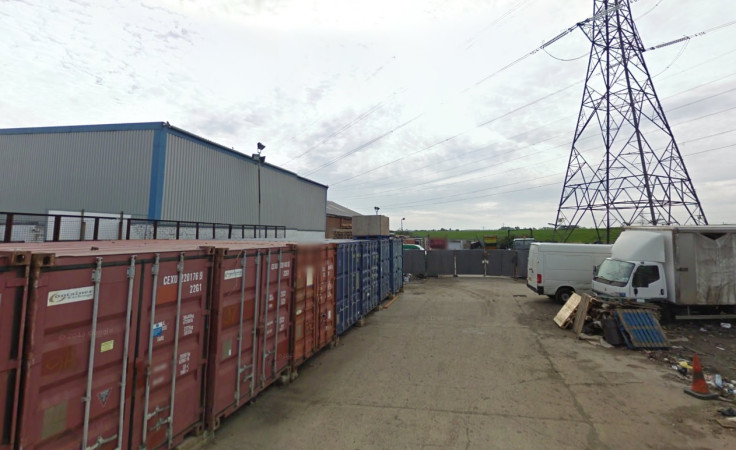 London businessman Mohammad Babamiri has escaped jail after a Bulgarian man was crushed to death by a five-tonne guillotine at his RK Metalworks in Edmonton, north London.
Shenol Shevka-Ahmed, 37, died after the machine he was helping to move crashed on top of him in January 2013.
He and David Hawkins, 31, used two forklift trucks to lift the heavy machine, while other employees used metal poles to roll it along.
But the pair could not see each other as they drove the trucks and it is thought the poles collapsed, causing the guillotine to cascade and crush Shevka-Ahmed.
Boss Babamiri, 59, of Poplar Grove, Southgate, north London, was found guilty of manslaughter and breaching health and safety laws after a trial at Snaresbrook Crown Court.
Hawkins, of Little Brays in Harlow, Essex, and who has undergone counselling since the accident, was also found guilty of health and safety breaches for his role in moving the equipment.
Sentencing Babamiri to 18 months imprisonment suspended for two years, judge William Kennedy said the incident was "entirely preventable, foreseeable and should never have happened".
He said: "One would have to be made of stone not to understand the hurt and distress of Mr Shevka-Ahmed's family.
"The effect on Mr Babimiri is that he can no longer bring himself to carry on with his business that has provided for him since he came to the UK.
"There's no doubt that he punishes himself moment by moment for this to an extent that this court and its sentencing powers can't possibly match."
Investigating officer Detective Chief Inspector Dave Whellams, of the Homicide and Major Crime Command, said "common sense" could have saved Shevka-Ahmed's life.
"This is a tragic case, the victim had only worked at the company for a matter of weeks and was overjoyed at having secured a job," he said.
"If the management that employed him had followed simple guidelines and used some common sense, then this incident would never have arisen. The accident itself was totally avoidable and has cost a man his life."