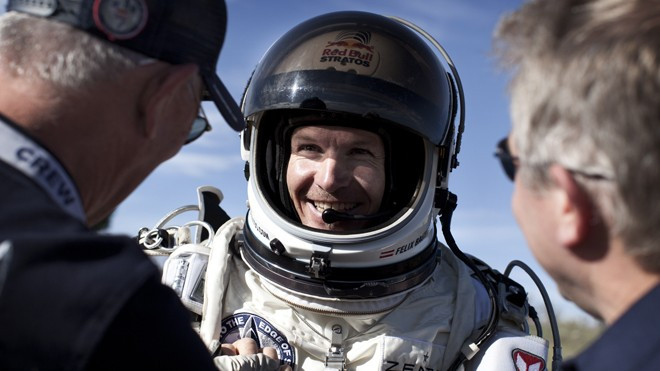 Daredevil Felix Baumgartner has had to delay his bid to skydive back to Earth from the edge of space.
Baumgartner had hoped to jump from 24 miles up and break through the sound barrier as the first person to do so without mechanical assistance.
The launch was initially delayed for five hours by high winds. Winds cannot be higher than 2mph at launch.
But other problems plagued his bid. After Baumgartner entered the capsule, one of the two on-board radios stopped working.
It meant the balloon was inflated but the capsule remained prone on the airfield in Roswell, New Mexico.
The balloon is three times larger than any other manned balloon previously flown.
Organisers were keen for Baumgartner to make his bid on Tuesday because weather conditions were predicted to worsen in the days ahead.
The current record for a freefall jump is 19 miles up, which has stood for 50 years.
Felix Baumgartner Record Jump: The World's Most Amazing Stunts [VIDEOS]