One in six teachers does not know female genital mutilation is illegal in the UK, even though they are obliged to safeguard children from this risk.
The NSPCC has warned children in the UK face a significant risk of being subjected to FGM because their teachers have not been trained to deal with this sort of abuse.
A survey commissioned by the charity found that 83 percent of teachers had not had training about how to deal with girls at risk of FGM.
One teacher explained: "I suppose I really only thought it was a practice which occurred in other countries. It hadn't occurred to me that it could happen to a child in this country in my school."
Despite the practice being illegal since 1985, there has never been a successful conviction for the crime in the UK.
Around 24,000 girls aged between four and 15 are at risk of being mutilated in the UK, with 6,500 of these being in London.
Often schoolgirls are forced to be cut without anaesthetic because of their culture. The practice can cause severe bleeding, problems urinating, cysts, infections, infertility, complications in childbirth and increased risk of newborn death. It is also extremely painful.
The government recently pledged £35 million to stop the practice from taking place and ministers said they expect teachers to play a "key role" in protecting children because they can spot the warning signs before FGM takes place.
Home Office guidelines for frontline professionals such as teachers say a girl may be at imminent risk if a female family elder comes to visit, if she talks about a "special procedure" or "becoming a woman", or if parents or the child talks about going on a long holiday.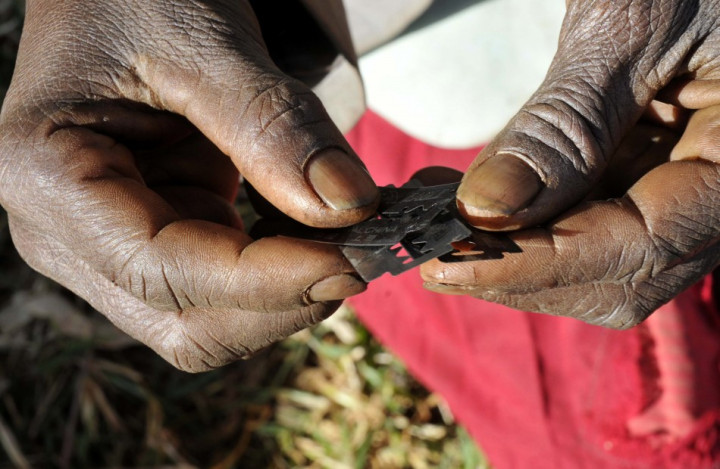 Despite the guidance, 68 percent of teachers say they are not aware of how they should deal with FGM at their school.
A teacher said: "This issue is something that I have neither heard of, or had training around. I feel uncomfortable that I do not know enough about this to help protect the children I teach."
Problems with training did not just lie with teachers; one told the NSPCC that they were worried a pupil may have been mutilated, but "my concerns were dismissed as 'unlikely' by the school's head of child protection".
Lisa Harker, head of strategy at the NSPCC, said: "There are young girls in British classrooms who will be subjected to the agony and trauma of FGM and a life of pain.
"Teachers are on the frontline in the fight against FGM yet they clearly feel unprepared for this role.
"The secret world of female genital mutilation means that teachers may be the only professionals these children come into contact with. This is why they play such a vital role in raising concerns as part of their responsibility to act on all types of suspected child abuse."
"Schools and LSCBs must take responsibility for protecting these children by ensuring that teachers have the training, support and confidence they need to help victims of this barbaric practice, and government must hold them to account for this.
"Government guidelines are no good if teachers are unaware they exist or are unable to use them."