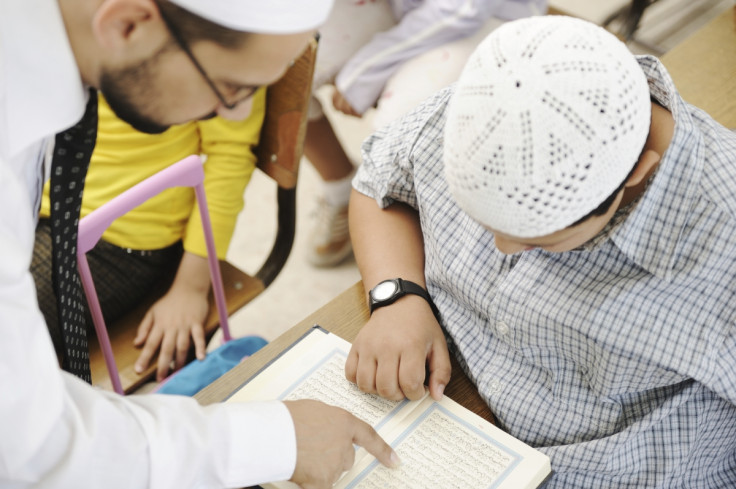 A female governor at a private Muslim school in Birmingham chose to sit in a different room to her male colleagues, according to the school. The Darul Uloom Islamic High School, which was under Ofsted inspection, came under criticism after its inspectors saw a "female governor sat out of sight of the male governors in an adjacent room to the main meeting."
The inspectors said: "As a result, she could only contribute to the meeting through a doorway. Governors told inspectors this was their usual arrangement."
"A senior inspector has pointed out to the school that this practice is unacceptable as it fails to show proper respect for women. The values and behaviours modelled by the governing body, including respect for women, will be a primary focus of the subsequent monitoring of this school," by Ofsted inspectors, the report said.
The school however has come out defending its actions, highlighting that it was the female governor's choice to sit separately. The school in Coventry Road, Small Heath, insisted that it was not its policy to segregate its governors.
The school issued a statement saying that visitors, parents and governors can "sit where and how they wish as they feel comfortable, and we never assert any restrictions on this."
The private boys' school said it has an "open door policy" and has hosted meetings including for a local faith forum and for the West Midlands police. The school also issued a statement from the governor, who has not been identified, which said: "I feel the school allowing me to be part of the governing body with my request to sit as I please" was a way of "demonstrating the school's strong promotion of both Islamic and British values."
She continued: "The right for a person to choose is a universal value, which the new undefined British value clearly is opposing." The school was temporarily shut down in February 2011 amid safety fears after a Channel 4 documentary showed a preacher making remarks about Hindus and saying: "Disbelievers are the worst creatures."
The Office for Standards in Education, Children's Services and Skills is a non-ministerial department. It inspects and regulates services that care for children and young people, and services providing education and skills for learners of all ages.
Ofsted inspects 22 private faith schools
Ofsted inspections found nine private faith schools, including the Darul Uloom school, as 'inadequate'. The school, had been inspected by Ofsted inspectors since 2011. In October 2013, Ofsted rated it as 'good' and described the head teacher as "forward thinking."
The nine schools were among the 50 private schools previously inspected by an independent group - the Bridge Schools Inspectorate - but from autumn, Ofsted took over the responsibility for carrying out the checks.
Ofsted clarified that although its own inspectors had carried out a number of inspections in recent years, the Darul Uloom school was considered to have been under the Bridge Schools Inspectorate. Bridge Schools is no longer approved to undertake such inspections.
Ofsted chief Sir Michael Wilshaw had written to the Education Secretary Nicky Morgan with the findings of inspections of 22 private faith schools in various cities including Manchester, Coventry, Birmingham and Leicester. Seven of the schools inspected were Christian faith schools and 15 were Muslim faith schools.
Among the 22 schools inspected by Ofsted, the Manchester Islamic High School for Girls, was rated 'outstanding'; four 'good', eight have been rated as 'requires improvement' and nine were 'inadequate.'
Four of the schools were assessed as not to be "promoting fundamental British values." This included not promoting "mutual respect and tolerance of those with different faiths and beliefs."
There were also concerns about a lack of exposure to other religions and "inappropriate" books. At the Al Ameen primary school in Birmingham, inspectors say that the pupils were not protected from reading "inappropriate literature about extremist, sexist or partisan views."