Female Nazis Responsible for 'One-Tenth' of German Far-Right Violence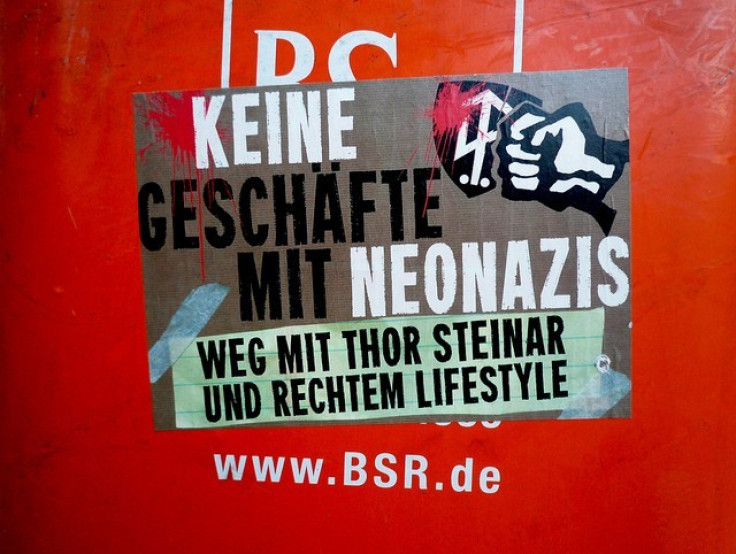 The role of women in neo-Nazi violence is too often overlooked and unpunished, despite women being responsible for 10% of all violent crimes carried out by the far right, a report by a German think-tank has warned.
The German not for profit Amadeu-Antonio Foundation, which campaigns against right-wing violence in the country and across Europe, says female members of neo-Nazi groups, who call themselves "Nazi brides", are taking on more power within the organisations and are increasingly responsible for violent attacks by right-wing extremist groups, including the neo-Nazi terrorist group the National Socialist Underground.
Such women are rarely charged because of stereotypical perceptions about their sex, says the foundation.
There are an estimated 15,000 attacks carried out by far-right group members in Germany every year, and the report estimates that around 10% of these are carried out by Nazi brides.
The report analyses how the German justice system, the police, German society and the media often underestimate the dangers posed by female right-wing extremists.
"The activities of right-wing women get ignored because of a stereotypical perception," explains Heike Radvan of the Expert Center on Gender and Right-Wing Extremism. She said right-wing female activists are too often perceived as girlfriends of neo-Nazis and so can rise to prominence in neo-Nazi groups without police being aware or gathering intelligence on their activities.
The report focused on the case of Beat Zschäpe, a former member of the National Socialist Underground, who is accused of complicity in the murders of eight people of Turkish descent, one of Greek descent and two police officers between 2000 and 2007, as well as attempted murders during terrorist bomb attacks in Cologne.
Accused of being "significantly responsible for the logistics of the group", Zschäpe and her colleagues are said to have given the authorities the slip by appearing as normal neighbours and mothers, and taking part in local social groups and activities. They then used their roles to organise demonstrations and run neo-Nazi websites.
© Copyright IBTimes 2023. All rights reserved.