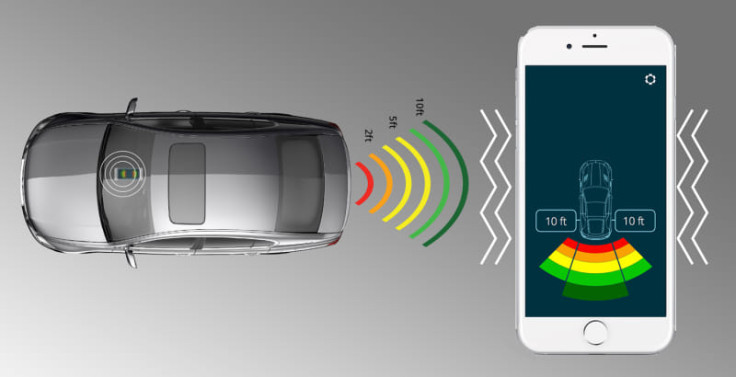 One of my favourite features of the Tesla Model S is how it tells you exactly how far, in inches, you are from objects when parking. It's a much better system than the usual beeps you get from other cars – and now, a Washington State-based startup has created the same system by using an iPhone.
FensSens is currently developing a system which uses a small distance sensor attached to your number plate. This measures the distance between itself and nearby objects like walls and parked cars, then send the data to your iPhone or Android smartphone. The apps uses a similar red-yellow-green distance graphic as the parking systems of most cars, plus a distance measurement like that used in the Tesla.
Audible sound alerts can also be played to let you know when you're close to the wall, or alternatively FensSens can vibrate your phone to alert you without it being removed from your pocket. The sensor attaches to your car just above the numberplate with two security screws.
These have a unique pattern which means they can only be undone with a special screwdriver given to all FensSens customers, so it's unlikely the sensor will be stolen. Battery life is claimed to be five months and recharging takes two hours.
Once paired to your phone via Bluetooth, the sensor knows when you are reversing. Here, it automatically opens the FensSens app on Android phones, and send a notification to iPhones, which opens the app when tapped.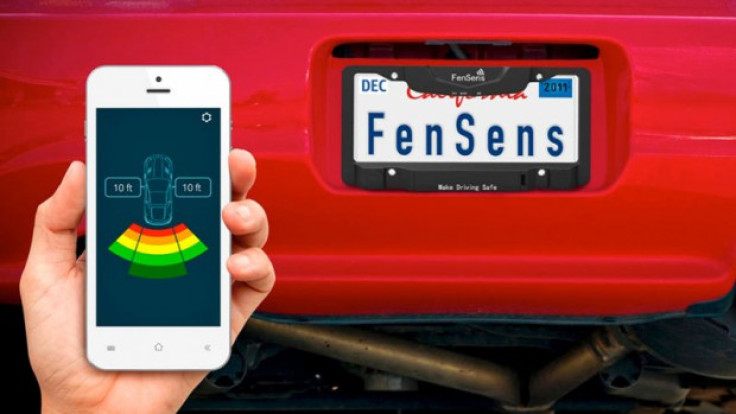 FensSens doesn't yet have a release date, but anyone who subscribed now for updates will receive a $50 discount on the regular price of $149 (£100, €131).
Until parking sensors become standard on cars of all prices, this looks like the perfect solution to avoid dented bumpers.