Ferguson Decision: What is a Grand Jury and Why Was This One Controversial?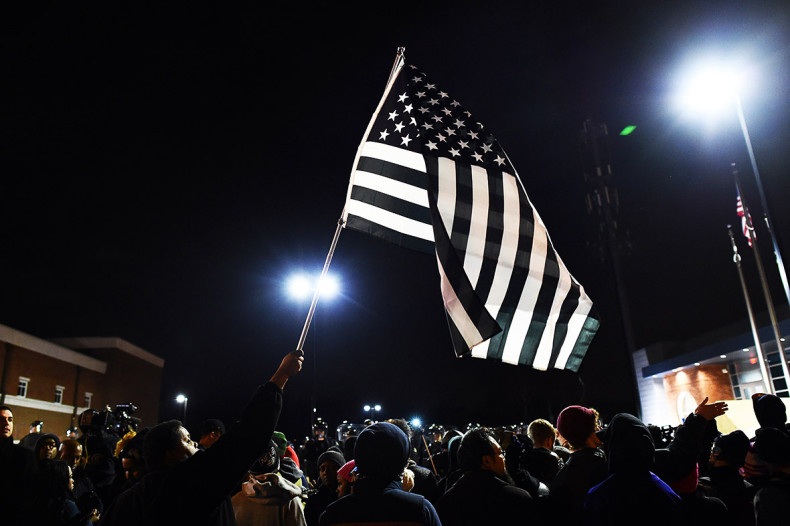 Violence has flared overnight in the St Louis suburb of Ferguson, Missouri, after a jury decided not to indict a police officer over the killing of unarmed teenager Michael Brown.
A grand jury on Monday declined to bring charges against Darren Wilson for fatally shooting Brown on 9 August, following an incident after the officer stopped him and a friend for jaywalking.
The unrest saw around a dozen buildings set on fire in Ferguson, most of which were destroyed. Thousands of demonstrators took to the streets, which are under a heavy police presence, and vehicles were set alight. Tear gas was used to try and disperse the protesters.
Many in the African American community, which makes up around 67.4% of the town's population, called for Wilson to be charged with murder.
President Barack Obama called on US citizens to accept the grand jury's decision not to indict Wilson, stating the decision was the jury's to make.
"I join Michael's parents in asking anyone who protests this decision to do so peacefully," he added. "Michael Brown's parents have lost more than anyone. We should honour their decision."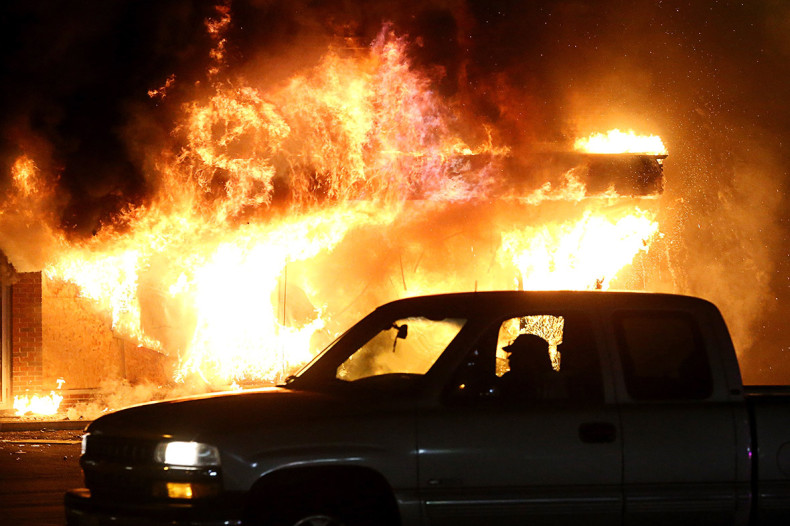 What is a grand jury?
A grand jury is a legal body empowered to conduct official proceedings to investigate potential criminal conduct and decide whether charges should be brought, depending on evidence.
Currently, only the US uses grand juries, which are separate from the courts – which do not preside over its functioning. All US states have provisions for grand juries, but only around half of the states employ them. Most rely on preliminary hearings to decide whether or not to indict a defendant.
The name "grand jury" comes from the tradition that they have a greater number of jurors than a trial jury.
A grand jury is chosen from the same pool of people that provide trial jurors. Members may be called for duty for months at a time, but might only need to appear in court for a few days in every month.
In accordance with the Supreme Court's decree that grand juries must be chosen from a "fair cross-section" of the community, grand juries are made up of people whose names were randomly chosen from a source designed to include as many as possible.
In the case of Wilson, the grand jury was deciding whether the officer should be charged with first-degree murder, second-degree murder, voluntary manslaughter or involuntary manslaughter. Wilson could also have been charged with armed criminal action, had the jury proved he was carrying a deadly weapon with the intent to commit a felony.
Although a grand jury in Ferguson decided not to indict Wilson, he is still under investigation by federal authorities, which could bring civil rights charges.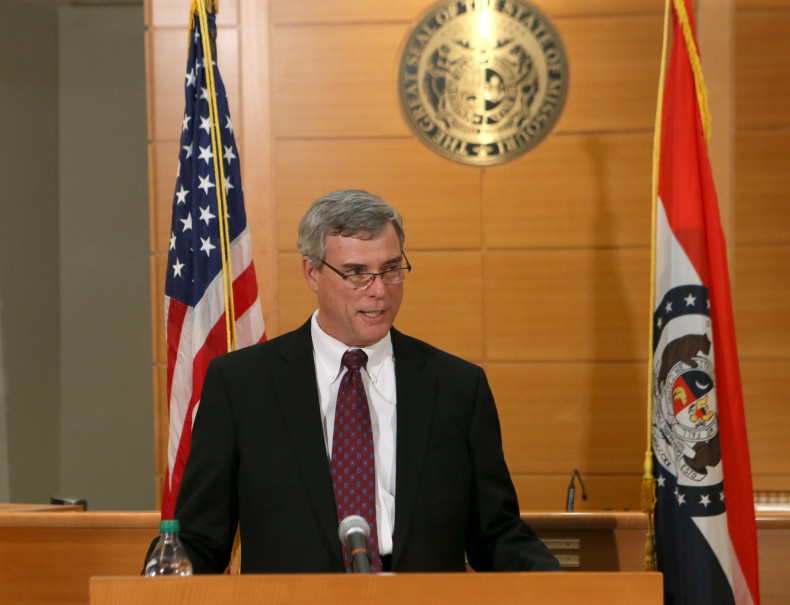 Why was this grand jury controversial?
Critics, including Brown's family and his supporters, have expressed concern that the St Louis County Prosecuting Attorney Robert McCulloch is not impartial, because his own father – a police officer - was shot and killed by a black man in 1964.
McCulloch, who has held the post since 1991, has said he remains dedicated to his duties. Yet many have called for the appointment of a new special prosecutor to replace him for this case.
Conrell Brooks, the president of the NAACP, said a replacement was needed to restore credibility within Ferguson's African American community. Jamilah Nasheed, Missouri Senator, presented a petition with 70,000 signatures calling for McCulloch's recusal.
After the death of Brown, McCulloch announced that rather than making a decision about whether to arrest Wilson, he would bring the case before a grand jury, leaving to jurors the decision if charges would be brought.
McCulloch's spokesperson acknowledged that it was unusual that the prosecutor was not asking the grand jury to endorse a specific charge. It was also unusual to present a case to a grand jury before the police investigation is over.
After a press conference announcing the news, McCulloch came under fire for claiming the media and social media were to blame for the unrest in Ferguson, rather than the death of Brown.
"The most significant challenge encountered in this investigation has been the 24-hour news cycle and its insatiable appetite for something, for anything to talk about, following closely behind with the non-stop rumours on social media," he said.