Ferguson Protests: Officer Darren Wilson Writes Letter Thanking Supporters
A letter from Officer Darren Wilson in which he thanks his supporters during the "stressful time" he has experienced has been released following the announcement he will not face criminal charges for shooting Mike Brown in Ferguson.
A St Louis County grand jury has ruled Wilson will not be indicted for killing the unarmed 18-year-old following an altercation on 9 August.
The decision has once again sparked huge protests in the area, with multiple reports of lootings and buildings being set ablaze. Police have fired tear gas at the crowds in an attempt to control the disorder.
Following the grand jury's decision, a letter, seen by KSDK, shows Wilson thanking everyone who has supported him and also asks them to keep his "family of blue in their hearts" while police attempt to deal with the ongoing protests in Missouri.
The letter read:
I would like to thank you all for standing up for me during this stressful time. Your support and dedication is amazing and it is still hard to believe that all of these people that I have never met are doing so much for me. I watched the CNN video we recorded at the rally on Saturday and it brought tears to my eyes.
All of you are simply amazing, and I don't know how to thank you all enough. I wish I could attend meet you, hug you, and personally thank you for all of your continued support, however, due to my and my families safety I am unable to. Please don't give this letter to any media or post it where they can see it. Relay the message of thanks to all and keep this letter private until the investigation is complete.
I want you all to know that I do get updates on the amount of support. Unfortunately, I don't get to see all of the comments made through social media, but overall messages are relayed to me.
Thank you from the bottom of my heart, and know that I would do the same for any of you.
Also please keep my family in blue in your hearts and prayers, they have all made a sacrifice to their own lives in order to work the excessive hours through the heat and rain to ensure that the riots and protests in Ferguson were as safe as they could be.
Thank you,
P.O Darren Wilson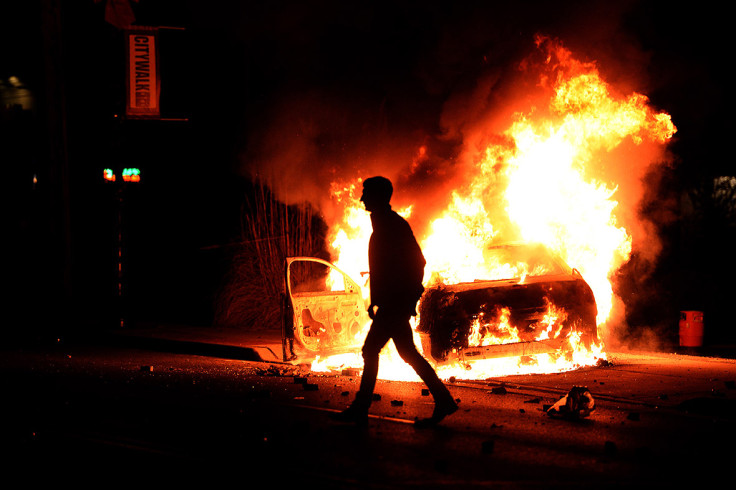 The letter follows a statement from Wilson's lawyers after hearing he would not be indicted, saying the officer "followed his training and followed the law" when he shot
The statement added: "Today, a St. Louis County grand jury released its decision that no charges would be filed in the case involving Officer Darren Wilson. From the onset, we have maintained and the grand jury agreed that Officer Wilson's actions on August 9 were in accordance with the laws and regulations that govern the procedures of an officer.
"In a case of this magnitude, a team of prosecutors rightfully presented evidence to this St. Louis County grand jury. This group of citizens, drawn at random from the community, listened to witnesses and heard all the evidence in the case. Based on the evidence and witness testimony, the grand jury collectively determined there was no basis for criminal charges against Officer Wilson.
"Law enforcement personnel must frequently make split-second and difficult decisions. Officer Wilson followed his training and followed the law. We recognise that many people will want to second-guess the grand jury's decision. We would encourage anyone who wants to express an opinion do so in a respectful and peaceful manner.
"On a side note, Officer Wilson would like to thank those who have stood by his side throughout the process. This continued support is greatly appreciated by Officer Wilson and his family. Moving forward, any commentary on this matter will be done in the appropriate venue and not through the media.
Wilson has yet to speak publicly himself about the decision.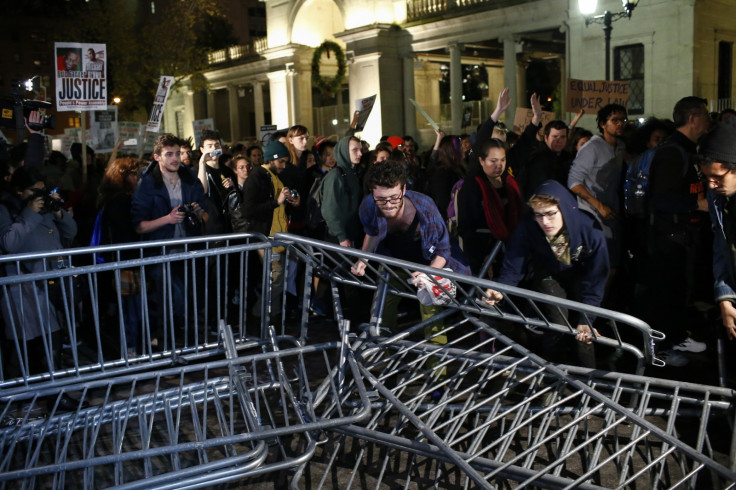 © Copyright IBTimes 2023. All rights reserved.