Buildings and cars were set on fire in Ferguson, Missouri, as angry protests broke out after authorities announced that a grand jury voted not to indict a white officer in the August shooting death of an unarmed black teen.
Overhead flights were restricted and police fired tear gas as rioters took to the streets of Ferguson, a suburb of St Louis, looting shops and burning cars.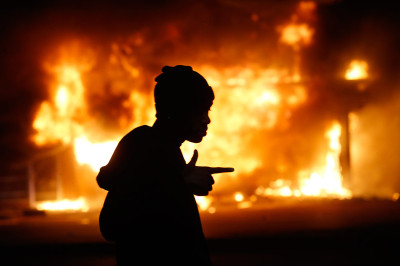 Angry crowds gathered around the police department in Ferguson after the grand jury said there was no probable cause to charge officer Darren Wilson with any crime in the death of 18-year-old Michael Brown.
St Louis police reported heavy gunfire in the area near where Brown was shot and killed on 9 August. Shop windows were smashed, and fires devoured buildings including a beauty shop and a pizza parlour.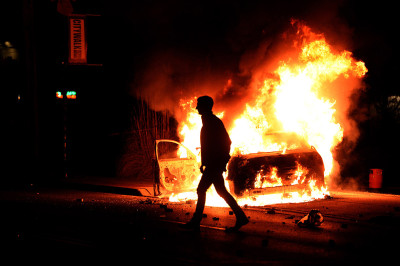 Police fired volleys of tear gas and flash-bang canisters in response to the protests, a repeat of similar unrest that erupted in the immediate aftermath of the shooting.
Officials urged tolerance and assured residents that the National Guard would provide security at critical facilities like fire houses, police stations and utility substations.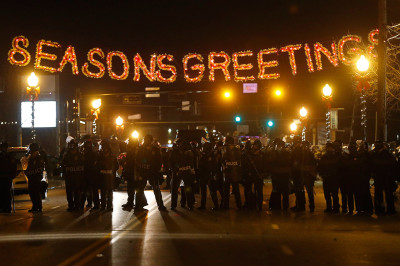 Brown's family immediately urged a non-violent response to the grand jury's decision.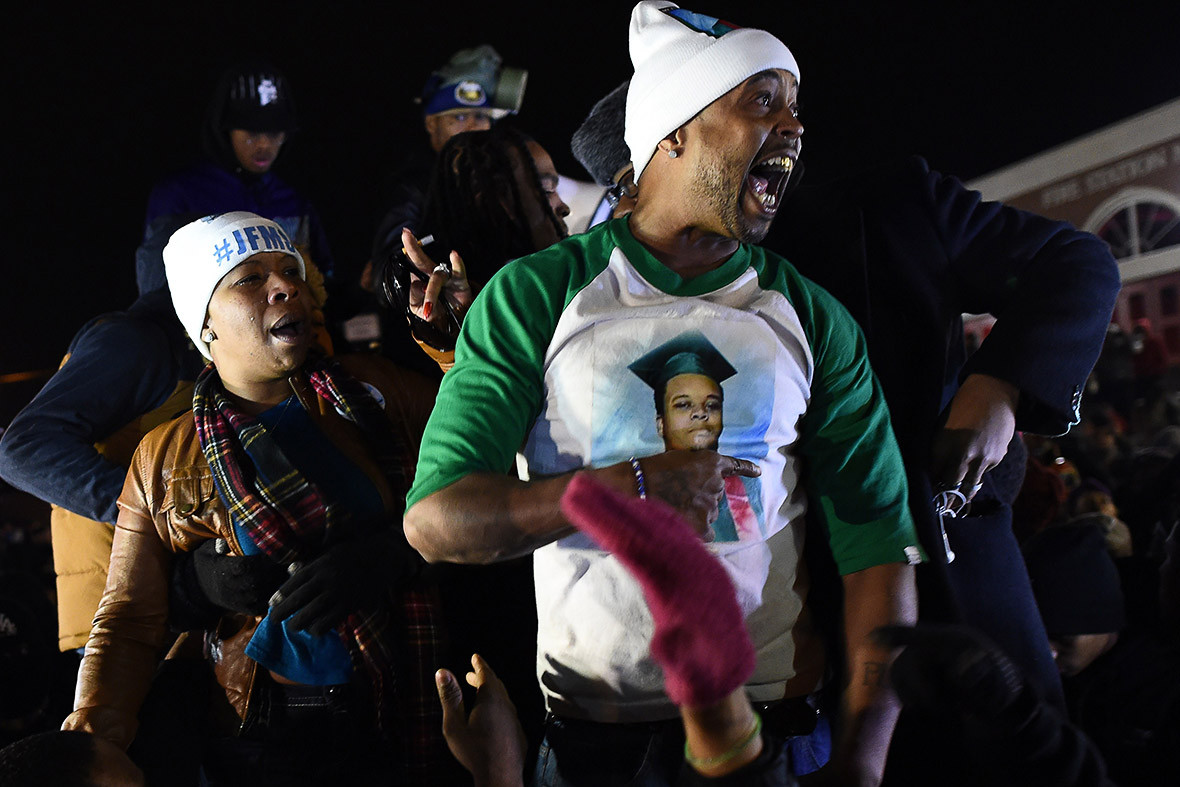 US President Barack Obama called for protesters to remain peaceful and for police to show restraint.
"We are a nation built on the rule of law and so we need to accept that this decision was the grand jury's to make," Obama told a televised news conference.