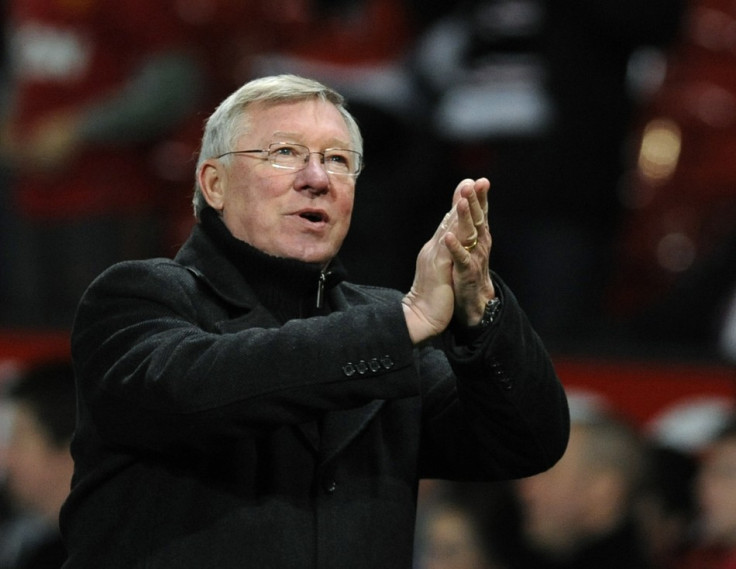 Manchester United boss Sir Alex Ferguson should follow Manchester City's lucrative lead by spending serious money in the transfer market according to former England international Chris Waddle.
Manchester United crashed out of the Champions League last week, and although their bitter Premier League rivals followed suit, Waddle suggests Sir Alex Ferguson needs to invest in his side like Roberto Mancini has at Manchester City.
Citing Manchester United's midfield as their main weakness, Waddle intimates Ferguson is evidently missing the recently retired Paul Scholes and must now be ruing his inability to sign a world class playmaker during the summer.
Although happy to see Manchester United saturated with a plethora of young English players, Waddle believes the Red Devils may be suffering from blooding too many inexperienced individuals at one time. The former Spurs star suggests Manchester United need to invest some money into their squad in order to contend with the increasing challenge posed by Manchester City and Roberto Mancini's lavishly assembled squad.
"I'm in no position to question the great man (Manchester United boss Sir Alex Ferguson) - he will know what's wrong with his team better than anyone, but for me the problem is fairly simple." Waddle told the Sunday People.
"With the loss of Paul Scholes, Manchester United lack a midfield player who can pick the lock and dictate play from the middle, a creative playmaker in the mould of David Silva or Luka Modric.
"I was surprised Ferguson did not raid the market last summer - if Manchester United cannot afford to spend £35million on the right player then they have got real problems.
Waddle continued: "A player like Inter Milan's Wesley Sneijder, Modric or Silva would release Rooney to do damage in the box and would make United's wingers more effective, too.
"Manchester United were hot on Sneijder's trail in the summer and I think he would have been ideal, but maybe that moment has gone now and Ferguson will look to someone else - probably next summer rather than in January."
Although Manchester United have endeavoured to give youngsters like Tom Cleverley an extended run in the side, Waddle believes Sir Alex Ferguson's midfield is now lacking the necessary experience.
"Sometimes you have a player already on your books and Fergie has produced a home-grown star from his own ranks many times without needing to buy." He explained.
"This time, though, I believe he needs some ready-made class and experience. Tom Cleverley might ultimately develop into the new Paul Scholes, but Manchester United do not have the time to hang around and wait.
Citing the often maligned business model of Manchester City, Waddle claims Manchester United may have to forsake their current efforts to produce young English talent, and instead go out and buy readymade replacements.
"Ferguson needs to take a leaf out of Mancini's book. The Manchester City boss has spent big bucks buying top quality, experienced players." Waddle added.
"There are no kids learning their trade or feeling their way in Roberto Mancini's team - and it shows. That is why Manchester City are rampaging their way through the Premier League.
"I'm all for giving the kids a chance, but Manchester United seem to have a lot of young players in their side - maybe too many all at once."
Where in previous years Manchester United have perhaps been afforded time to integrate young players in to their starting XI, Waddle believes the emergence of Manchester City has deprived Ferguson of that ability.
The former England international concluded: "Usually Ferguson handles change brilliantly. But with City threatening to dominate for a few years to come he cannot afford to get it wrong this time."