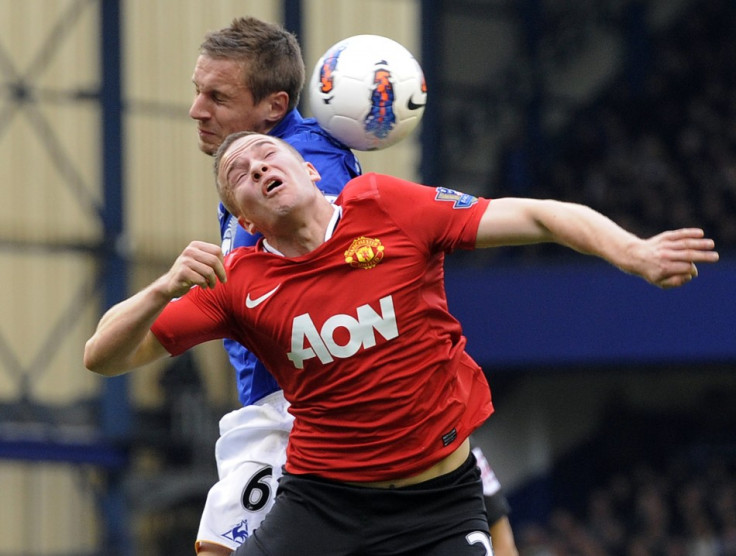 Manchester United manager Sir Alex Ferguson has revealed he hopes to have Tom Cleverley back at the beginning of February.
The 22-year-old has been sorely missed for the defending Premier League champions following the ankle injury which has curtailed the promising Manchester United starlet's blistering start to the season.
Cleverley had been the catalyst behind Manchester United's scintillating form at the beginning of the year, emerging in his debut season as a first team regular of genuine quality.
The talented midfielder has been one of the major reasons behind Sir Alex Ferguson's reluctance to bring in a recognised playmaker, despite Manchester United's patent need for one, and the Old Trafford supremo believes Cleverley is now just a month away.
"The plan for Cleverley is to start running two weeks on Monday and join us the following week. He is maybe a month away," Ferguson Manchester United's official website.
On Friday afternoon the precocious Manchester United starlet revealed he was nearing a return to first team training.
"Finally some good news. Plan to b outside running in 2 weeks and training the week after that. Cnt wait to b back!" The Manchester United star told his followers on Twitter.
Manchester United's build-up to their FA Cup third round tie against Manchester City on Sunday was dominated by the unexpected return of Old Trafford icon Paul Scholes.
The 37-year-old was named on the substitutes' bench by Sir Alex Ferguson, after Manchester United confirmed the veteran would remain at the club until the end of the season.
Although the player's return will inevitably add to Manchester United's midfield, Scholes' reappearance will not hinder the development of the aforementioned Red Devils' youngster, given Ferguson's recent comments on Cleverley.
"He (Tom Cleverley), to my mind, is probably the best midfield player in Britain, potentially." The Manchester United manager said recently.