St Louis county prosecutor Robert McCulloch has admitted that some witnesses who appeared before the grand jury investigating the killing of 18-year-old Michael Brown were "clearly not telling the truth".
In his first public interview since announcing the grand jury's decision not the indict Brown's killer officer Darren Wilson, McCulloch told local radio station KTRS: "There are people who came in and yes, absolutely lied under oath. Some lied to the FBI – even though they aren't under oath, that's another potential federal offence."
McCulloch said he decided to put witnesses forward to testify regardless of their credibility because it was "much more important to present the entire picture".
"Early on, I decided that anyone who claimed to have witnessed anything would be presented to the grand jury," he said. "I knew somebody would be critical of whatever I did. I thought it was important to present anybody and everybody, and some that were, yes, clearly not telling the truth, no question about it."
Lack of credibility
McCulloch's comments come just days after investigative website The Smoking Gun reported to have identified a key grand jury witness who has prompted serious concerns about her lack of credibility.
The website said "Witness 40" was Sandra McElroy, a 45-year St Louis resident, who has bipolar disorder, a criminal record, and a history of using racial slurs online.
In her testimony to the grand jury, it was noted that "Witness 40" was not taking medication for bipolar disorder, and that she had memory problems after being injured in a 2001 car crash.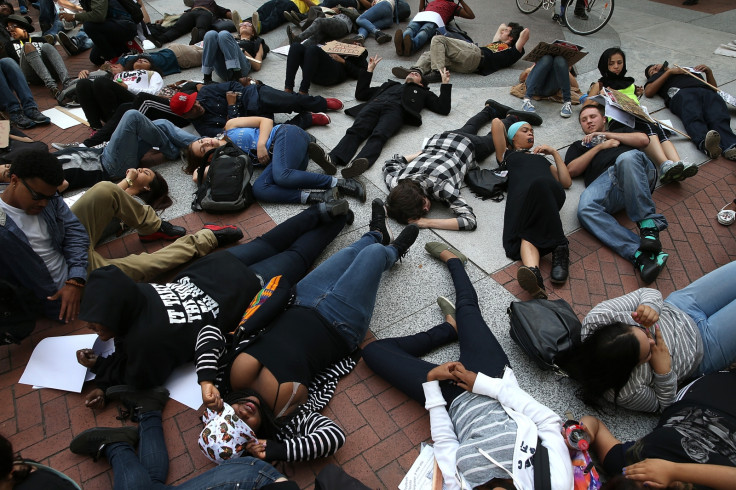 The witness waited until after Wilson's account of the events leading to Brown's death was made public before coming forward – four weeks after the shooting.
Her testimony then directly corroborated Wilson's version of events. The witness described in detail how Michael Brown bent down in a "football position" and charged at officer Wilson.
The Smoking Gun also reported how "Witness 40" gave the grand jury several different reasons to explain why she was in Ferguson the day Brown was killed; and admitted that her initial version of the story was untrue.
Complete fabrication
The website said McElroy came forward as a witness in another high-profile criminal case in 2007 with a story that authorities later rejected as "a complete fabrication".
In his interview with KTRS, McCulloch appeared to back up The Smoking Gun's investigation into McElroy.
"Some of the media is doing exactly what I said they would do," he said. "They pull out one witness and just latch on to that."
"This is a lady who clearly wasn't present when this occurred, and she recounted this statement that was right out of the newspaper about Wilson's actions, right down the line, even though I'm sure she was nowhere near the place."
"The thing that changed in her story several times was the reason she had to be in Canfield that day," he added.