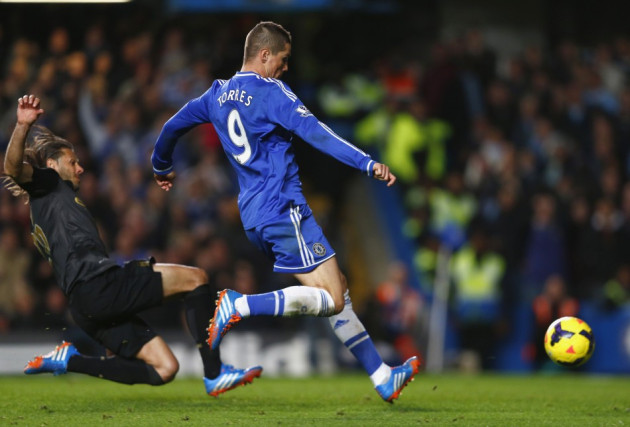 Former Chelsea striker Tony Cascarino believes Fernando Torres' recent improvement, which saw him net the late winner against Manchester City, began following an impressive showing against Tottenham Hotspur at White Hart Lane last month.
Torres capped arguably his most impressive appearance for the Blues by netting the winning goal at Stamford Bridge to lay down a significant marker in the title race against a City side who dominated for long periods in the second half.
The goal follows his double against Schalke in the Champions League which came after a return from suspension and injury, and Cascarino says Torres' improvement for Chelsea began against Tottenham in September.
"It was telling that going into the last 10 or 15 minutes at 1-1 Mourinho had not brought him off," he told talkSPORT. "He was an absolute nuisance to City's back four, he was left on there, causing havoc and eventually he got his rewards with a goal.
"His performances in the last three or four games have been excellent. Everyone feels he's a completely different player at the moment, he's found half a yard of pace. Whether that is confidence or I would like to think that adds to it.
"His performance at White Hart Lane before he got sent off was exceptional. If he continues like that then he'll continue to get goals and he's going to continue to win games for Chelsea.
"The hunger he's shown and desire and things you'd expect to win games was all there. There was no waving of his arms and stopping. Certainly since Mourinho's returned to the club he's lifted himself to a new level."
The 90th minute goal, following a mix-up between Nemanja Nastasic and Joe Hart, was Torres' first in the Premier League this season and with Samuel Eto'o suffering problems since moving from Anzhi Makhachkala and Demba Ba out of favour, the Spaniard is likely to be entrusted with leading Chelsea's assault on silverware this season.
Since moving from Liverpool to Chelsea in January 2011 for a British record of £50m, Torres has failed to recapture the form which saw him regarded as among the finest strikers in world football prior to moving to Stamford Bridge but his performance against City will raise hopes he can approach something like his best form with Jose Mourinho suffering a shortage in strikers.