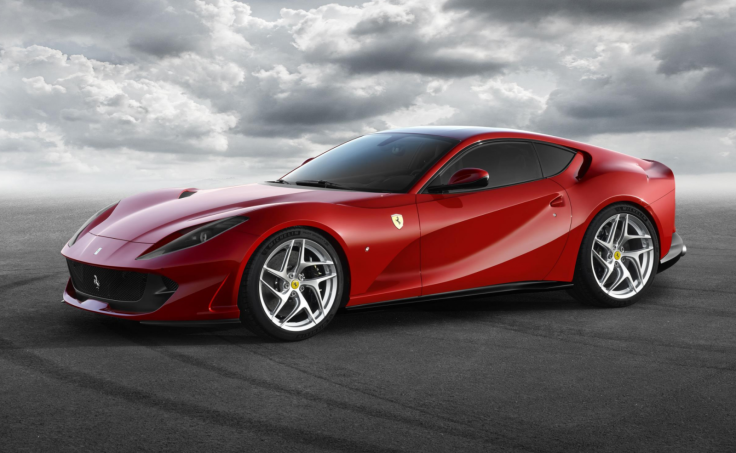 This is the new Ferrari 812 Superfast. It may have seemingly been named by a child, but the Italian company's latest front-engined grand tourer is no toy.
The 6.5-litre V12 engine produced 789 horsepower, some 60 more than its predecessor, the F12. Ferrari says the new car can accelerate from zero to 62mph (100km/h) in 2.9 seconds and has a top speed in excess of 211mph.
Ferrari says the Superfast's design is a modern take on the 365 GTB4 of the late-Sixties, better known as the Daytona. Another nod to Ferraris of old are the four circular rear lights, a design also featured on the GTC4Lusso four-seater, but previously not seen since the Nineties.
As well as being Ferrari's most power front-engined car ever, it is also the firm's most potent engine without turbocharging or electrical assistance via a hybrid system. The 812 shares its name with the 410 Superfast of the mid-Fifties, a car which also had a front-mounted V12, but produced a comparatively timid 340 horsepower.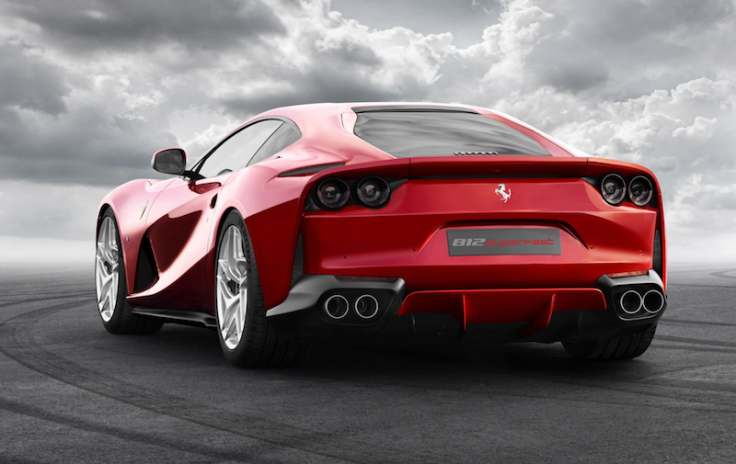 Ferrari's latest car will make its public world debut at the Geneva motor show, which opens to the press on 7 March. IBTimes UK will be in attendance to bring you the latest news and our hands-on first impressions of the hottest new cars revealed at the show.
The 812 Superfast is the first Ferrari to use electric-assisted steering instead of a hydraulic system, and also boasts the same four-wheel steering system as the F12 tdf. Ferrari has also installed its Side Slip Control system, which lets even the most ham-fisted of lottery winners look like a driving god.
Prices have not yet been announced, but it is likely to start at slightly more than its £240,000 predecessor. But once a handful of optional extras are added into the mix, £300,000-plus examples of the Superfast won't be unusual.