Ferrari aims for all new cars to be hybrid from 2019
Boss Sergio Marchionne spoke of a 'fundamental shift' in how the supercar will be produced in future.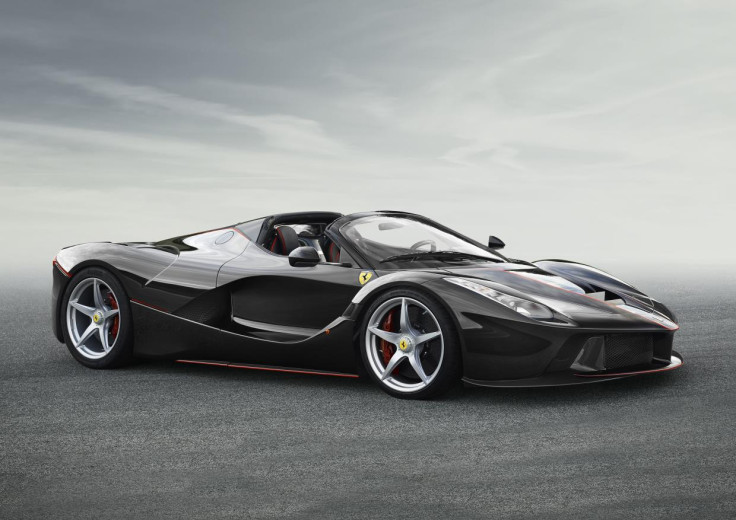 From 2019 all new cars produced by Ferrari are expected to by hybrids, chef executive Sergio Marchionne has said.
On a call to investors on 7 November, the company boss described the change as a "fundamental shift" in how the world's most famous supercar maker produces its vehicles. It is expected that Ferrari cars built from 2019 onwards will feature a petrol engine which is assisted by an electric motor, as with the limited-edition flagship, the LaFerrari.
Speaking to media and investors on a conference call, Marchionne said: "The cycle of cars that will be launched from that point [2019] on will include by definition hybridisation...I think it's a mandatory requirement."
The addition of hybrid systems to all Ferraris will represent a "fundamental shift in the way in which Ferrari is going to be architecting its cars", Marchionne said, reports Reuters.
Although the hybrid technology eyed by Ferrari is distantly related to that powering your Uber ride in a Toyota Prius, it is used for different reasons. Adding an electric motor and battery pack to a petrol engine will improve the car's efficiency, economy and environmental impact, but the motor can also help to create more power, helping the engine where it isn't performing at its strongest.
The new LaFerrari Aperta , as well as other hybrid hypercars such as the McLaren P1, do this to great effect. As Marchionne explains, the hybrid powertrains will improve economy, but also "yield even additional performance on these vehicles". Ferrari first used hybrid power on the LaFerrari in 2013 and is expected to replace the current F12 with a hybrid successor in the near future.
But with Marchionne at the helm, Ferrari will not look to produce an all-electric car. The boss said in May 2016 that the idea of his company building an electric car is "an almost obscene concept", adding: "You'd have to shoot me first."
Porsche has also used hybrid power to its supercar, the 918 Spyder, while almost all other manufacturers are working to include the technology in the coming years and in most sectors of the car market.
© Copyright IBTimes 2023. All rights reserved.