Former world champion Niki Lauda believes Ferrari are still "clearly ahead" of Mercedes despite Valtteri Bottas winning at the Russian Grand Prix last weekend (30 April).
The Italian team have finally joined the race at the front after struggling for form in recent years and are hoping to end three years of Mercedes' dominance in Formula One. Sebastian Vettel has won two of the opening four races and currently leads the drivers' championship from Lewis Hamilton by seven points.
The Silver Arrows team are ahead in the constructors' championship but only by one point from Ferrari, who according to experts in the paddock have a better race car than the reigning champions. Mercedes have the advantage when it comes to single lap pace, but Ferrari seem to have the better car in race trim.
Lauda believes Mercedes will have to make two steps forward in order to catch Ferrari ahead of the next race in Barcelona, which is commonly a race when teams introduce upgrades to their existing packages. The Austrian acknowledges that Mercedes' tyre management is one of the main areas where they lag behind the Maranello-based team, but also pinpointed other areas where they can improve to make up ground on their title rivals.
"Ferrari is clearly ahead," Lauda told the Austrian newspaper Krone, as quoted by F1i.com. "We need to analyse what exactly is not working and take the right steps for Barcelona."
"Because all the teams will bring updates, Ferrari will make a step forward, we have to make two and Red Bull needs to make three.
"We have too much weight in the car, we need to improve the aerodynamics, and above all we need to understand why the new Pirelli tyres do not work as they do on the Ferrari," the three-time world champion added.
Bottas, meanwhile, has received widespread praise after his composed drive at the Russian Grand Prix saw him record his maiden F1 win in his 81st attempt. The Finn was brought to the team as Nico Rosberg's replacement and was given just a one-year contract, as the team wanted to be sure that he could provide a similar level of competitiveness as his predecessor.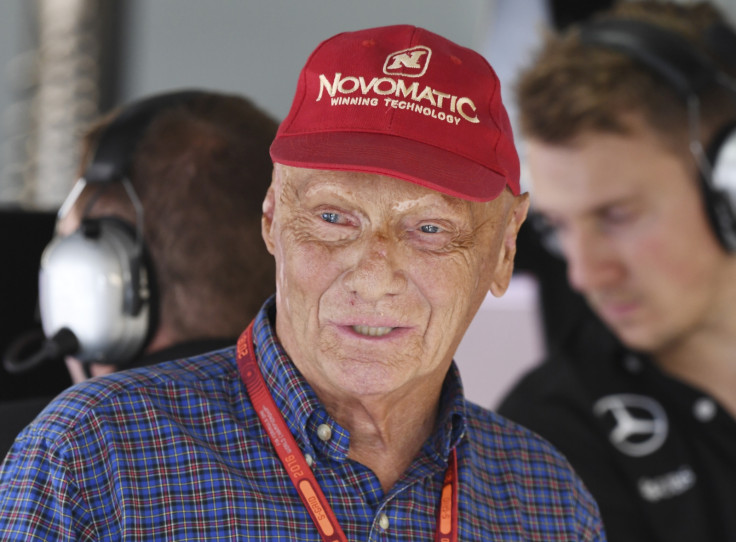 After Bottas' impressive start to the season and his win bringing him into championship contention, Lauda believes he is the right man for the job and hinted that he could get an extension on his current deal.
"It was a perfect performance that I never expected. It was the right decision by Toto Wolff and myself to get Bottas on board. Bottas is our man," Lauda added.