Ferrari files for NYSE listing at a valuation of $9.8bn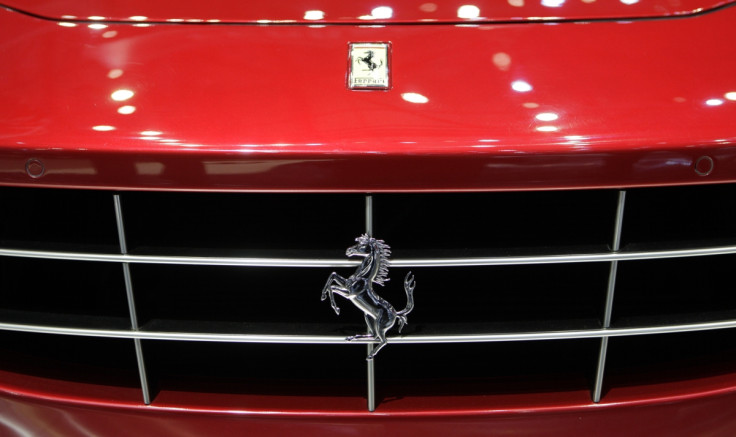 Luxury sports car manufacturer Ferrari, has filed for an IPO in the US at an enterprise valuation of about $9.8bn (£6.4bn, €8.6bn). Depending on the demand from potential investors, this deal could help the company raise about $893m from the NYSE at a projected range of $48 to $52 per share.
This IPO and an eventual spinoff of Ferrari are part of a broader plan of Sergio Marchionne, chief executive of Fiat Chrysler Automobiles (FCA), Ferrari's parent company, aimed at raising funds to cut the parent company's debt and finance a €48bn investment plan to focus on its other brands such as Jeep, Alfa Romeo and Maserati. The IPO consists of around 9% of FCA which translates to 17.2 million shares.
FCA, apart from selling the shares under the ticker symbol "RACE," will also transfer a debt of €2.8bn onto Ferrari as part of its separation, according to a securities filing on 9 October (Friday). Ferrari will subsequently issue a projected €2.1bn in debt to third parties, including which its valuation will stand at $12bn.
While vice chairman Piero Ferrari and the Ferrari founder's son Enzo, will continue to hold 10% in the company post the IPO, FCA will distribute the remaining stake of around 80% that it owns to its shareholders. The company is planning a road show to generate investor interest next week across the US and Europe before RACE starts trading on 21 October.
While Ferrari's 2014 revenues stood at €2.76bn, up 18% from 2013, its net income rose 11% to €265m. It disclosed in the Friday filing that it projects 2015 third quarter revenues of €720m - €730m, an increase of around 9% to 10% compared to the same quarter of 2014.
The Italian brand, which will be fully separated from FCA at the beginning of 2016, said in a filing in September that it plans to increase production to 9,000 vehicles by 2019. Ferrari will not diversify into SUVs or electric cars, a route followed by its peers, and will instead continue to produce high-end sports cars as powerful vehicles with traditional growling engines are part of what customers pay for, CEO Amedeo Felisa said in September.
© Copyright IBTimes 2023. All rights reserved.