Ferrari president Sergio Marchionne has suggested the team should sit down for talks with Kimi Raikkonen following the veteran Finn's underwhelming start to the 2017 Formula One season.
Having missed out on a podium place at last weekend's curtain-raiser in Melbourne, Raikkonen, Ferrari's last world champion who returned to Maranello as a replacement for Felipe Massa in 2013, finished a distant fifth in Sunday's Chinese Grand Prix after initially qualifying fourth and competing in third for a short while.
Those failures have been compounded by the impressive form of teammate Sebastian Vettel, who claimed victory in the opening race of the season and finished as runner-up in Shanghai to whet the appetite for a potentially enthralling title duel against Lewis Hamilton that would be welcomed by neutrals on the back of three years of unrelenting Mercedes dominance.
In the speedy SF70H, Ferrari finally appear to have a car capable of challenging for honours after a decade-long championship drought.
"Perhaps we need to sit down and discuss with Kimi, because today he seemed to have other things on his mind," Marchionne was quoted as saying by Sky Italia after the Chinese Grand Prix. "It was not his day. Was he tired?"
Raikkonen cut an increasingly frustrated figure in China and, as evidenced by his radio transmissions, was disgruntled by Ferrari's pit strategy that saw him forced to wait until the 39th lap – five later than Vettel – to make a second stop for new tyres. Such a decision left the 37-year-old, who also complained of power issues early on, behind the Red Bulls of Max Verstappen and Daniel Ricciardo.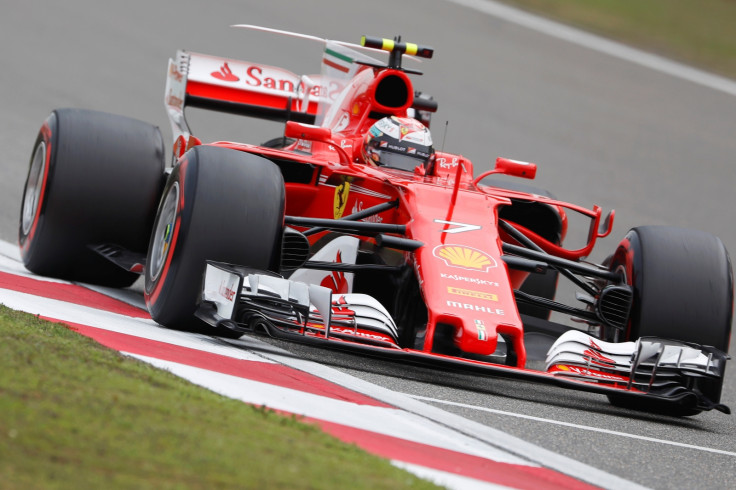 "I think we could have, should have had a better result – but this is what we got today," Raikkonen replied when asked if such an approach compromised his race. "I think we should have changed earlier, but obviously it's easy to look at what happened and say after the race.
"The car was good when the tyres were fresh, but it seemed to lose the front and at a place like this, you give a lot of time away and struggle to drive. I feel we should have done much better."
Raikkonen lies fifth in the drivers' standings heading straight into another race weekend in Bahrain, a full 21 points behind joint-leaders Hamilton and Vettel. In the race to be crowned constructors' champions, Ferrari trail the Silver Arrows by a solitary point.