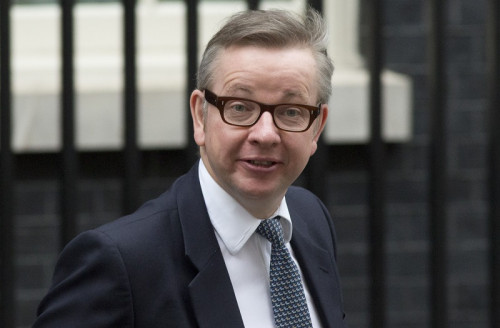 Education Secretary Michael Gove faces mounting pressure to inform teachers and parents of the problem of female genital mutilation as a petition gathers signatures.
The campaign, which received 100,000 signatures in just 24 hours, urges the education secretary to write to all headteachers to inform parents and children about the practice of FGM.
This week, the government announced a concerted drive to raise awareness and tackle the problem, which affects an estimated 65,000 girls under the age of 15 in the UK.
Fahma Mohamed, the 17-year-old face of the campaign which is being headed by the Guardian, told the newspaper: "It's absolutely amazing that we have already got so many signatures, it really shows how many people are behind this.
"We all believe the same thing, that education is key to ending FGM.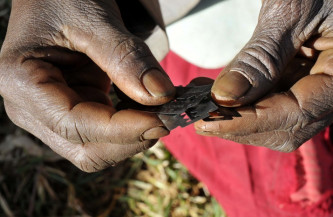 "Our goal is still to get Michael Gove to send a letter to all schools and reach out to teachers and parents. Today's announcement doesn't tell us what action they will really take. So we are going to keep on fighting."
In response to the campaign, Liberal Democrat President Tim Farron and party colleagues Julien Huppert and Greg Mulholland tabled an early day motion in parliament on Thursday night, calling on the government and Department of Education to start measures to stop FGM. It was held on a special United Nations FGM day to mark zero tolerance of the practice.
The early day motion states: "This house commends the work of 17-year-old student Fahma Mohamed, alongside the Guardian newspaper, to put a stop to this inhumane and unnecessary practice."
Various measures will be implemented to help eradicate FGM. The Crown Prosecution Service has organised specialist prosecutors to work with police on the issue throughout England and Wales. The new network, which has one prosecutor appointed to each region throughout the country, will hopefully increase the number of prosecutions in the UK.
The CPS changes come after it was revealed that, last year, only 69 FGM cases were referred to the Metropolitan police. In 2012, just 24 were made to the West Midlands police.
The Department of Health, fronted by Jeremy Hunt, is also expected to announce improvements in dealing with cases. For the first time in the UK, there will be a mandatory collecting of data of victims in hospitals.
Meanwhile the Inspectorate of Constabulary, the senior policing institution, will launch a national investigation into "honour crimes". The crackdown is part of this larger move to tackle child sexual exploitation, while the College of Policing will provide training to identify outward signs of FGM.
Overall, ministers from health, education and international development stated various changes would be made, which include a Home Office study into the number of FGM incidents. A safeguarding guidance note for schools will also be redrafted to include information on FGM.