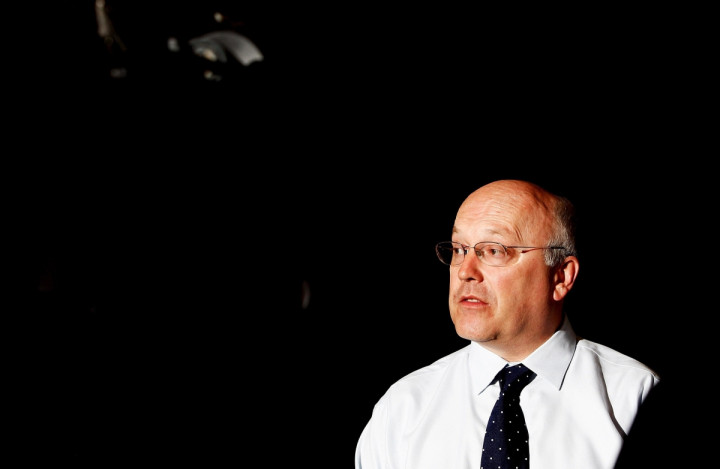 It would be possible to write a piece exposing the fickle nature of international trade sanctions on a weekly basis.
However, it seems pertinent to take periodical stock, particularly when sanctions are all over the news.
For the most part, they remain an important tool in international diplomacy.
Yesterday in New York, the UN Security Council voted to extend the mandate of its panel of experts chosen to monitor Iran's nuclear behaviour until July 2015. It was scything financial sector sanctions which brought Iran to the table in the first place.
At the same time in Brussels, trilateral talks between the EU, Russia and Ukraine were ongoing in an effort to thrash out a gas deal that would appease the European sanctions wielding regime.
Often, though, since sanctions are the simplest tool at diplomats' disposal they tend to be the go-to measure when one side feels scorned, even by actions that reflect the views of an individual, rather than a state at large.
In this day and age, loose lips are more likely to halt biz than sink ships.
A couple of weeks after it ended a 40-year boycott on the export of live animals to Iran, Australia's government found itself under the threat of being sanctioned by Arab states.
After attorney-general George Brandis unwisely said that East Jerusalem is "not occupied" by Israeli troops, he was warned by Palestinian authorities that Arab states are ready to unite in banning the import of Australian meat.
"The description of east Jerusalem as 'occupied east Jerusalem' is a term freighted with pejorative implications, which is neither appropriate nor useful," Brandis told the Senate.
The Arab League is to hold an emergency meeting this month to come to a decision, with Palestine's spokesperson Xavier Abu Eid saying: "With its shameful statements against international law, the Australian government has become part of the problem rather than part of the solution."
Meanwhile, the Dutch government has spent the past six months kowtowing to the Saudi regime, after notorious right-winger Geert Wilders, of the Dutch Freedom Party, distributed anti-Islamic stickers in the colours of the Saudi flag during an electoral campaign.
The stickers carried an inflammatory anti-Islamic symbol in place of the Islamic creed, which read: "Islam is a lie, Muhammad is a criminal, the Koran is poison."
In response, the Council of Saudi Chambers said its government had banned it from taking orders from Dutch companies. Amsterdam despatched foreign minister Frans Timmermans to the Gulf to pick up the pieces.
Let's reflect on this for a moment: the Netherlands was sanctioned after a rogue, exhibitionist politician known for his racist views staged a huge publicity stunt. Wilders is not a member nor a representative of the Dutch government. Yet the Saudi government threw their toys out of the pram, regardless.
This is the same Saudi government which, to quote Human Rights Watch "continue to suppress or fail to protect the rights of 9 million Saudi women and girls and 9 million foreign workers".
The same Saudi government which requires women to show signed permission from a male relative before they travel within their own country. The same Saudi government that only outlawed domestic violence in 2013.
The Unsanctioned
Too often, governments are afraid to use sanctions where they might actually make a difference.
A look at the balance sheets of the Export-Import Bank of the United States (US Exim) and UK Export Finance, the export guarantors of two of the world's most trigger happy sanctioneers shows the imbalance with which the system is plagued.
The US refuses to trade with Cuba after designating it a "state sponsor of terrorism". In recently published memoirs, even former Secretary of State Hillary Clinton criticised the embargo, saying it "does not serve any United States interests or promote governmental change on the communist island".
But yet the US openly trades with and lends money to some of the world's most notorious dictators.
US Exim's 2013 accounts show that in 2012, it issued $90,000 in insurance schemes to the state of Uganda, where homosexuality is punishable with death.
Commercial bank loans to Kazakhstan, which hasn't held an election that has met international standards since its independence, were guaranteed by US Exim to the tune of $227mn in 2012.
Human Rights Watch has called on "Kuwaiti authorities to drop all charges and not contest the appeal of a prisoner with mental disabilities who was convicted of insulting the emir. Muhammad Eid Abdulmohsen al-Mekhial, 39, is serving a five-year sentence for insulting the emir, Islam, and Interior Ministry staff".
Yet in 2012, US Exim authorised $323,472,500 worth of export support to the state.
The UK's edition fares slightly better by virtue of its relative inactivity. But it too boasts some howlers.
In 2012, it sanctioned £1.8mn in export support to an Azeri company, despite Azerbaijan routinely imprisoning citizens for protesting against its government.
Amnesty International reports that in Gambia last year, three prisoners were executed "without exhaustion of their legal appeals". No problem for UKEF, which guaranteed consultancy exports to the country, valued at £277,970.
The list goes on, and the US and UK are by no means the only offenders, merely some of the most transparent.
Sanctions are an important tool in international relations, but until the system with which they are deployed is more consistent, they will always be greeted with apathy.