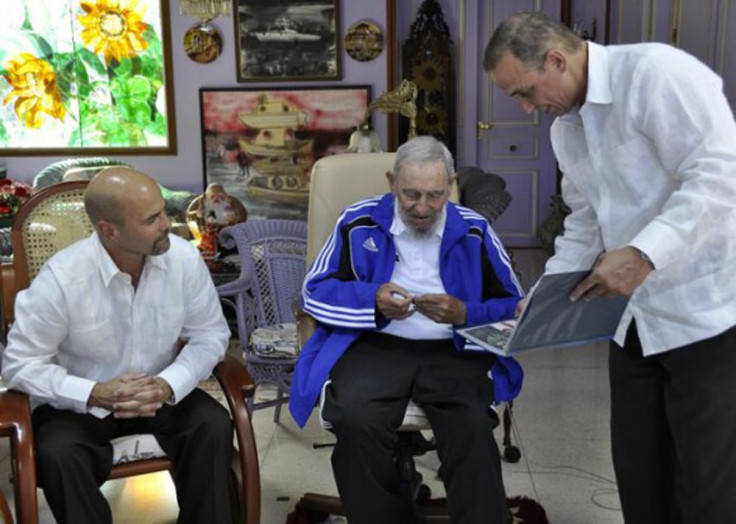 Former President Fidel Castro has met with the Cuban Five, a group of spies hailed as heroes in Cuba, who returned to Havana after a prisoner swap last year.
The meeting had been eagerly anticipated in Cuba, where the intelligence agents are revered for spying on anti-Castro political groups in the US, where they were subsequently jailed for nearly 20 years.
Havana has not revealed why it took more than 10 weeks for the Cuban Five to meet with the 88-year-old ex-President, who now goes by the title "historic leader".
"The five anti-terrorist heroes, who never did any damage to the United States, were trying to prevent and impede terrorist acts against our people that, it is well known, were organised by the US intelligence services," Castro wrote in an article.
The three remaining prisoners returned to Cuba on 17 December, as part of an historic deal that saw the old adversaries agree to restore diplomatic ties after five decades of acrimony.
The other two had already been released, having completed their sentences.
In its part of the deal, Havana freed a Cuban who had been imprisoned for spying for Washington, as well as American aid worker Alan Gross and 53 'political prisoners'.
Castro's absence from the public eye had raised questions over the former president's health.