Fifa presidential election: Court of Arbitration for Sport set to rule on Prince Ali see-through booths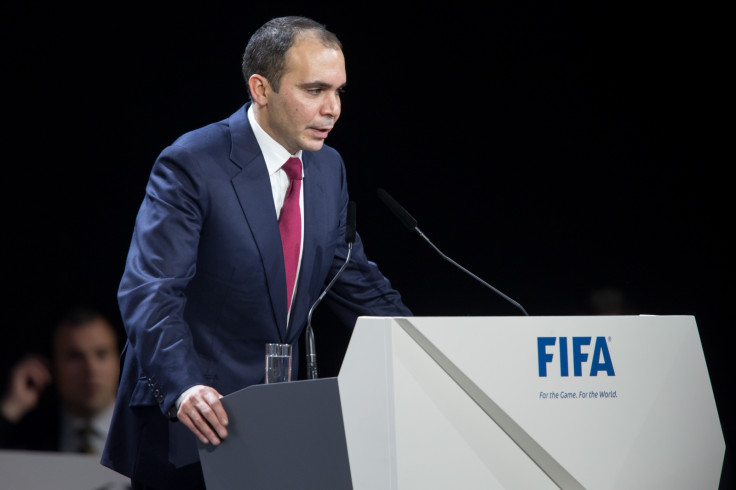 The Court of Arbitration for Sport (CAS) is to rule "no later than" Thursday (25 February) on Prince Ali of Jordan's proposals to change the voting procedure for the Fifa presidential election. The 40-year-old royal, who is among the candidates for the election, has called for the introduction of transparent voting booths and independent scrutineers in order to maintain the integrity of the process.
His suggestions have already been dismissed by world football's governing body and so he has taken the matter to CAS in Lausanne, Switzerland. Prince Ali is seeking an order from the international quasi-judicial body that will ensure the much-discussed vote will take place in secret.
CAS issued a statement, saying: "The Court of Arbitration for Sport has registered an appeal and request for urgent provisional measures filed by HRH Prince Ali Al Hussein of Jordan against a decision taken by the Fifa ad-hoc electoral committee dated 15 February 2016 in which it declined to incorporate the use of transparent voting booths for the upcoming Fifa presidential election.
"HRH Prince Ali Al Hussein seeks an order that Fifa be directed to use transparent voting booths, as well as independent scrutineers, in order to safeguard the integrity of the voting process and to ensure that the vote is conducted in secret. Fifa has been invited to file written observations in reply to Prince Ali's request.
"The request for provisional measures will be decided by CAS no later than the morning of Thursday 25 February 2016. In the meantime, the CAS will not comment on this pending matter."
Prince Ali, one of five candidates bidding to succeed Sepp Blatter, has previously called for a postponement to the election, which is set to take place on Friday. Sheikh Salman bin Ebrahim al-Khalifa of Bahrain, Uefa general secretary Gianni Infantino, South Africa's Tokyo Sexwale and Jérôme Champagne of France are the other candidates.
© Copyright IBTimes 2023. All rights reserved.